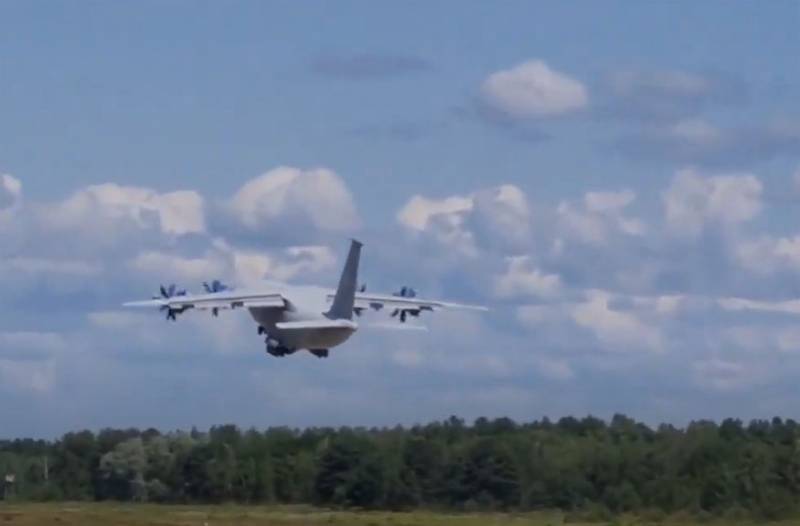 A video of the takeoff of the only existing model of the An-70 medium-range military transport aircraft appeared on the network. According to the likely author of the video, this is "the first takeoff of the An-70 after a long stay of the aircraft." It is worth noting that there have been no new images of the transporter in the air since December 2019.
Most likely, the flight, which took place on July 23, 2021, was carried out as part of the so-called "planned overflights" of the aircraft, although some of the observers also suggest the possibility of the An-70 taking part in the celebrations marking the 30th anniversary of Ukraine's independence. The An-70 is missing on the recently published "air convoy flight pattern during the parade of troops dedicated to the Independence Day of Ukraine".
Despite the great potential, serial production of a transport aircraft for the needs of the armed forces is still impossible due to the abundance of Russian components. It is known that since 2015, certain work has been carried out in this direction. In particular, recently representatives of Ivchenko Progress State Enterprise announced the start of modernization of D-27 engines with new blades.
For reference: An-70 made its first flight in 1994. A few years later, all orders for this transport, which had originally come from the Ukrainian Ministry of Defense, were canceled.