American Edition: Hypersonic Weapons Leads Russia to Leader in New Arms Race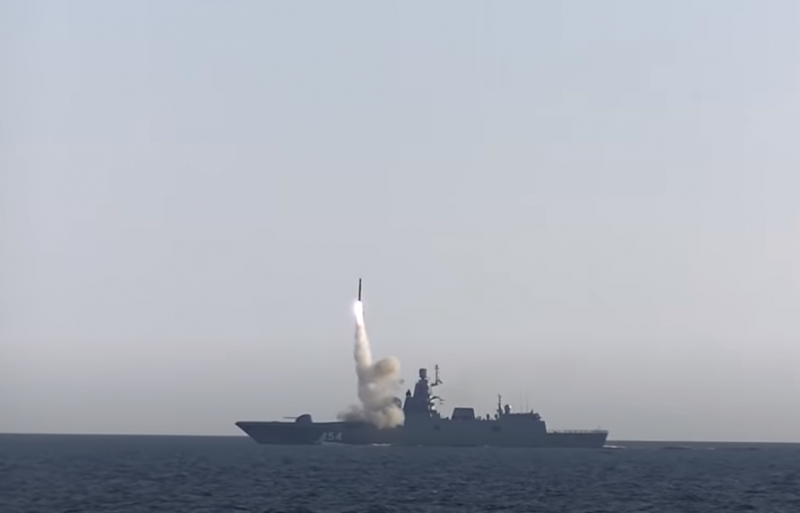 Russia leads the development of hypersonic
weapons
... As the American edition of The Defense Post writes, thanks to these developments, Russia is becoming the leader of a new arms race.
To date, the Russian army is already armed with hypersonic missiles "Dagger" and hypersonic gliding block "Avangard", the newspaper writes. Zircon will soon join them, and its tests are coming to an end.
The author of the article draws attention to the past tests, during which the frigate of the Northern
fleet
Admiral Gorshkov successfully launched the hypersonic Zircon. The launched rocket covered 350 km at a speed seven times the speed of sound and hit the target.
According to military experts, Russia is currently ahead of all countries in the development of hypersonic weapons. They are trying to catch up with Russian developers in China, the United States and France, which have announced plans to develop their own hypersonic weapons, as well as in a number of other countries. It is possible that soon the gap will become smaller and smaller, and as a result they will finally make up for lost time.
Most of all, the Americans are trying, who intend to neutralize Russia's advantage within a few months, perhaps a year and a half, the author writes.
Thus, the world again plunges into an arms race, trying to create hypersonic weapons. Nobody knows what it will turn into. However, at the moment Russia is the leader of this race.