Indian Defense Ministry announced a tender for the construction of six non-nuclear submarines with VNEU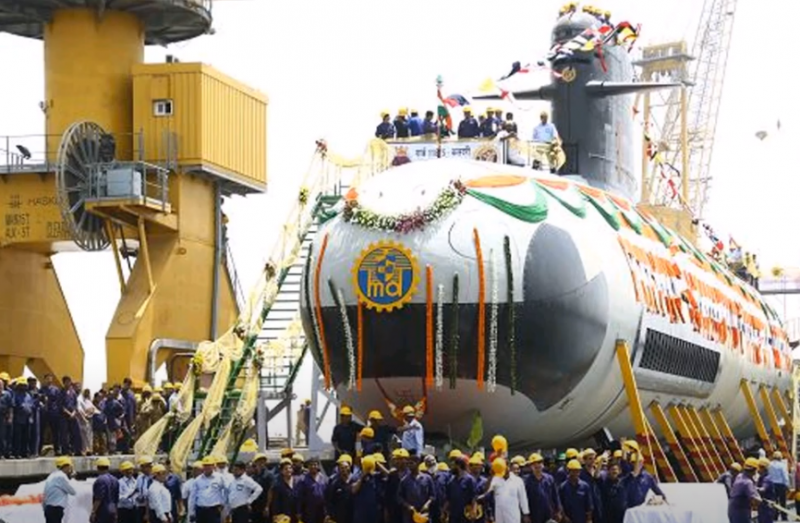 The Indian Ministry of Defense has finally announced a long-awaited tender for the construction of six non-nuclear submarines with an air-independent installation. RFQs were sent on July 20.
As part of the P-75 (I) tender for six non-submarines, two Indian companies Mazagon Dock Shipbuilders Limited (MDL) and Larsen & Tubro (L&T) received a request for proposals. Now the Indians can choose as partners any foreign company from the approved list, together with which they will present their version of the submarines.
As previously reported, the final list of foreign companies included German ThyssenKrupp Marine Systems, Spanish Navantia, French Naval Group, South Korean Daewoo Shipbuilding & Marine Engineering (DSME) and Russian Central Design Bureau Rubin.
As explained in the Indian Ministry of Defense, overseas enterprises "must clearly define the scope of technology transfer in specific areas, meet the requirements for local work, propose a strategy for economic interaction with Indian main partners and suppliers, and present a program for the training of local workforce."
Thus, India will be the main submarine builder, foreign companies will act as technology partners, providing Indian shipyards with technologies for the design, construction and subsequent maintenance of submarines.
Defense officials are expected to take at least two years before they make the final choice and sign a contract with a winner. The first submarine is expected to go to sea no earlier than 2030.