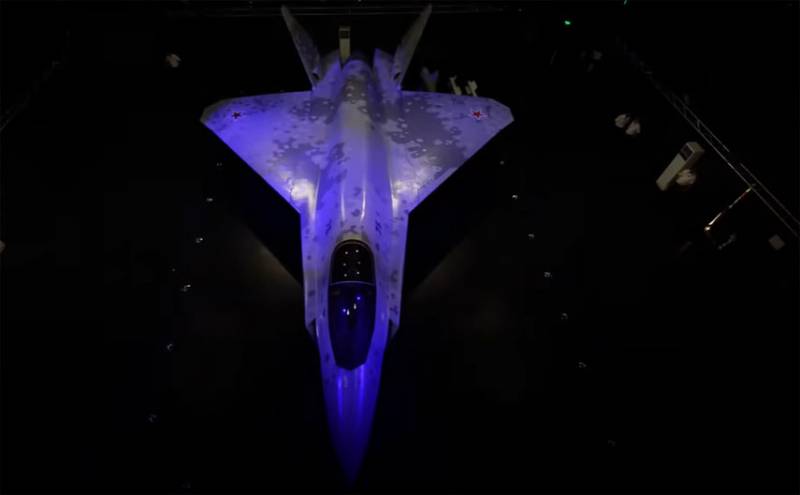 The Indian press is commenting on the presentation of a promising Russian fighter at the MAKS-2021 air show. At the same time, the main attention is paid to what price for the basic version of The Checkmate was indicated in Zhukovsky near Moscow. Recall that the announced price is $ 25-30 million, and for this price a fighter is offered with impressive configuration features, including a radar with AFAR, advanced communications equipment, an electronic warfare system, etc.
In the Indian media:
Russia is offering a fifth-generation fighter at a price that is lower than that of fourth-generation fighters. Moreover, Russia offers its promising aircraft at the price of a strike
drone
.
True, it is not entirely clear which strike drone is being compared with in this case. For example, the MQ-1 Predator is priced at around $ 5 million.
At the same time, it is added that by order in Russia, as it was announced during the presentation of The Checkmate, the fighter itself can be converted into a stealth drone. It can also act as an aviation control point for UAVs for a strike operation.
In the Indian press:
During the presentation, a statement was made that The Checkmate aircraft is capable of destroying fifth generation foreign-made fighters and is designed to withstand the use of 6th generation systems.
It is also noted that it is "practically invulnerable to foreign air defense systems."
Additionally, Indian experts are discussing what allows Russia to create a fifth-generation light fighter jet at such a low price. At the same time, some believe that the main role here is played by the use of exclusively Russian (domestic) technologies and materials - without expensive imports. Others are convinced that the quoted price is a bluff. At the same time, those who believe that Russia is bluffing the price of a promising fighter are based on the costs that India planned for the construction of its fifth generation aircraft of the AMCA project. However, the projects are also different.