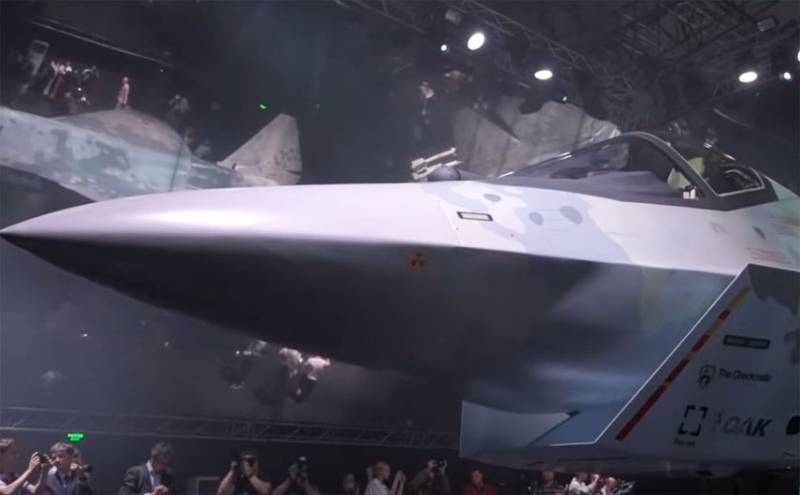 Abroad, they continue to evaluate the presentation, which was recently arranged during MAKS-2021 in the Moscow region and was dedicated to the promising Russian light tactical combat aircraft The Checkmate. The Vietnamese edition of Soha shares its views on the presentation and the aircraft.
The Vietnamese author writes that The Checkmate's Su-75 has great chances to enter the Middle East market. A number of countries in this region are already showing interest in the promising Russian fighter, the basic version of which is distinguished by an extremely low price (in comparison with other 5th generation fighters).
Vietnamese Soha:
The fact that the Su-75 Checkmate may appear in a number of countries in the Middle East is already causing concern in Israel. This fighter jet could pose a serious challenge to Israeli security.
The Vietnamese author points out that today Israel feels its air superiority, thanks to the developed Air Force, including the latest American-made F-35i fighters.
At the same time, when defining a promising Russian fighter jet as a "threat to Israeli security", Soha refers to the Israeli missile weapons specialist Yair Ramati. He suggested that Egypt could become the first country in the Middle East capable of acquiring the Su-75. According to Ramati, the newest Russian fighter jet "sooner or later will arrive in the Middle East, and Israel will have to reckon with this."
From the pages of Soha:
If the sale of The Checkmate goes smoothly, it means that Israel's stance against the sale of the F-35 to countries in the region is now meaningless.
With reference to the Israeli expert who was responsible at one time for the development of the Iron Dome, Israel now has no problems in the air, but over time, the air defense system will have to take into account a new risk factor associated with the possible acquisition of a new generation Russian multi-role fighter by the countries of the region.