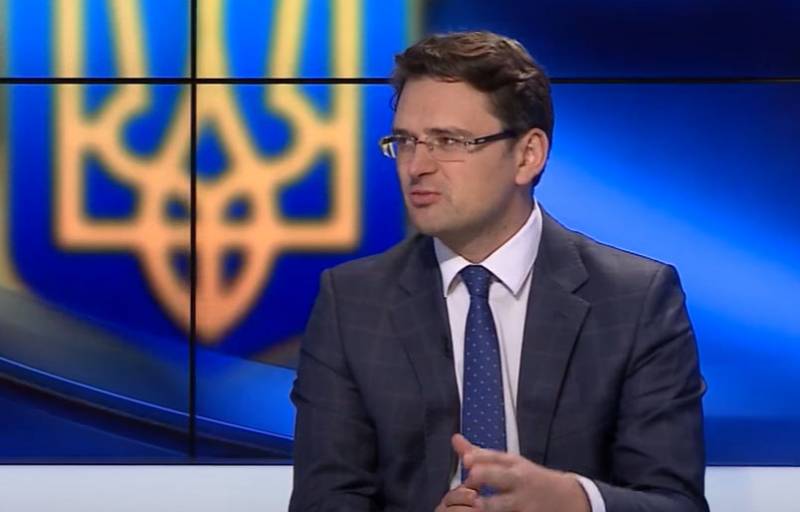 The Ukrainian Foreign Minister commented on the situation with Nord Stream 2 and the document that the German Foreign Ministry published in this regard following the talks between Angela Merkel and Joe Biden. As Voennoye Obozreniye has already reported, with a joint document, the United States and Germany indicated that they "support the sovereignty and territorial integrity of Ukraine, and also support gas supplies to Europe through the Ukrainian gas transportation system." At the same time, it was added that Ukraine is expected to implement the Minsk agreements. Recall that one of the first points in the Minsk agreements is a ceasefire and the withdrawal of troops from the demarcation line.
Commenting on the situation, Foreign Minister of the "Independent" Dmytro Kuleba said that Kiev "wants the United States and Germany to come up with stronger language on the security of Ukraine in connection with the construction of the Nord Stream 2 gas pipeline."
Kuleba:
We have studied the US-German agreement. Our position on this matter is set out in a joint statement with Poland. The statement by the United States and Germany, which was circulated, raises a number of questions for us. The point is that the position of Washington and Berlin should be more unambiguous and stronger. It is in their power to reduce the security risks that come from Russia in connection with the launch of Nord Stream 2 in relation to Ukraine and all of Europe.
This is not the first time that the Ukrainian authorities allow themselves to make statements about what Western countries should and should not do. It is worth noting that earlier in Kiev they even allowed themselves a kind of threat, saying that if the West stops supporting Ukraine, it will turn towards China. Experts in Europe have called this blackmail, and some have called it a policy of opportunism.