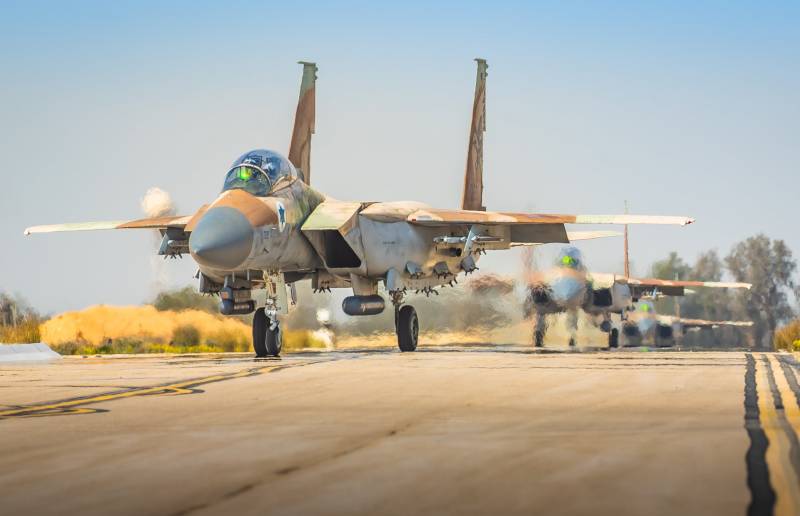 Israeli combat
aviation
carried out another strike on the territory of the Syrian Arab Republic. This time, the IDF Air Force attacked targets in the province of Homs. This is reported by both the Syrian and Israeli media.
The attack, which has already become a tradition for the Israeli Air Force, was carried out at night. According to SOHR (the so-called "Syrian Observatory for Human Rights"), rockets exploded at the locations of warehouses with
weapons
and ammunition belonging to the Hezbollah group. The same "observatory" claims the presence of fatalities as a result of Israeli air strikes. The citizenship of the victims was not reported.
SOHR:
At the time of the attack, Israeli aircraft were in Lebanese airspace, they did not enter Syrian airspace.
Meanwhile, the Syrian news agency SANA says the Israeli attack was repelled by air defense. It was noted that Israeli missiles were intercepted near the Al-Dabaa airfield.
It should be noted that just a couple of days ago, the IDF air force attacked the Syrian province of Aleppo. It is worth noting that this province is located in the north of the SAR, from where, to put it mildly, it is not close to the borders with Israel. Thus, in Syria itself, it is stated that Israeli aviation is striking virtually the entire territory of the Syrian Arab Republic, which is a frank manifestation of aggression.
Then 7 out of 8 missiles were intercepted by Syrian air defense crews using Russian-made anti-aircraft missile systems.
From the statement of the Syrian air defense crew officer:
Israeli pilots again strike from Lebanese airspace. They are afraid to enter our airspace. These actions are cowardly. Behave like warriors, we tell them. They are constantly hiding behind someone.
The Israeli command does not comment on the tactics and nature of the attacks on Syria.
The Israeli media write that this is the 14th strike of the Israeli Air Force on the territory of the SAR since the beginning of the year.