New "Alligator": at MAKS-2021 they talked about tests of the upgraded Ka-52M helicopter using "product 305" missiles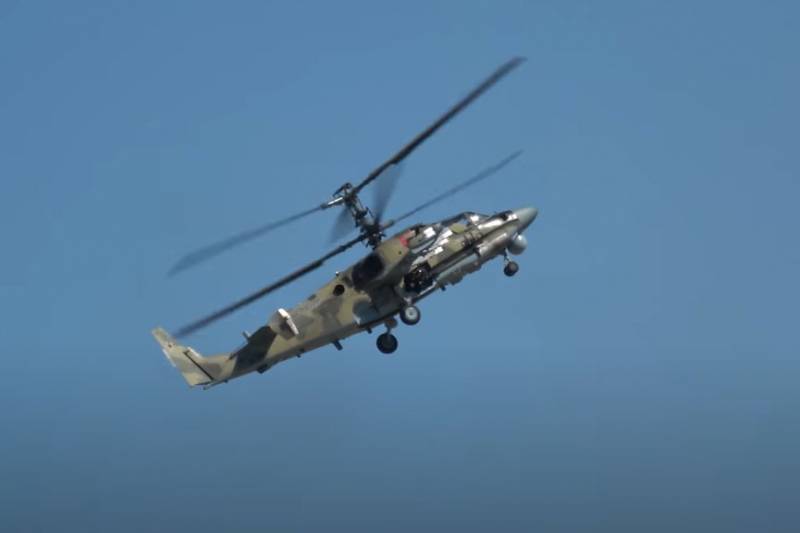 During the MAKS-2021 aerospace show, taking place in Zhukovsky, it became known about the modernization of Russian attack helicopters. We are talking about a new version of the Ka-52M rotorcraft.
According to the news agency
RIA News
with reference to the source, the modernization of the Ka-52 is carried out on the basis of the use of new weapons options. First of all, these are cruise missiles, with which the Ka-52M version is armed.
It was noted that successful launches of cruise missiles from this attack helicopter have already been carried out. Their modification is also called. This is "product 305". Reports say that during flight tests, such cruise missiles successfully hit targets at a military range. First of all, the targets imitated enemy armored vehicles.
The seeker (seeker) of a cruise missile for the Ka-52M is distinguished by the ability to retarget directly in the air due to its multispectral (multirange) capability. Also, a distinctive feature of the "product 305" is the ability of this missile to hit targets in conditions of the enemy's electronic jamming. It successfully engages targets in a "fire and forget" scheme, which allows pilots to focus on other tasks after launch - for example, avoiding a potential strike by enemy air defenses.
At one time, information appeared that the new RC for a helicopter is capable of hitting targets from a distance of up to 25 km, while the dive angle can reach 70 degrees.
Earlier it was noted that the Ka-52M version is being developed based on the Syrian experience of operating the basic version of the Alligator in Syria. This option will allow pilots to avoid entering the activity zone of a number of short-range air defense systems, including, for example, such as the M1097 Avenger.
According to the latest data, it is planned to complete the state tests of the Ka-52M attack helicopter by the end of 2022.