In Ukraine, called the end of the tests of the upgraded MiG-29 fighters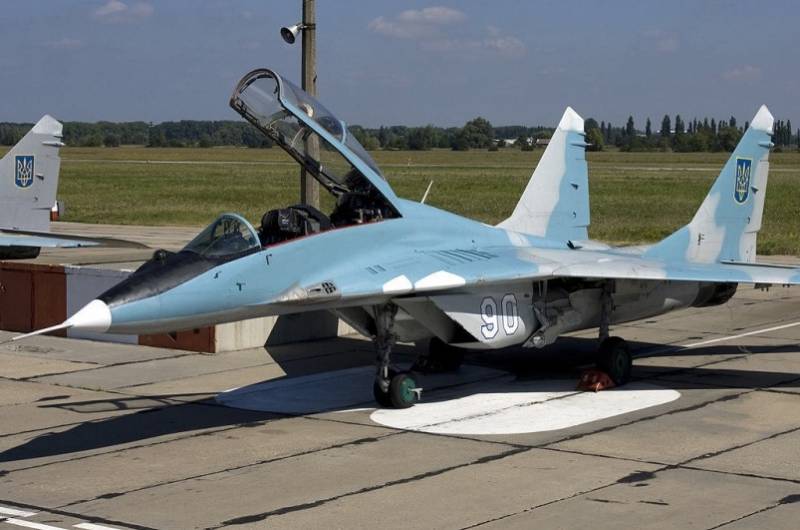 Since Kiev does not have funds for the purchase of new modern combat aircraft, they decided to modernize the Soviet Armed Forces of the Armed Forces of Ukraine.
aviation
... The work is going well, and Ukraine has already announced the deadline for the completion of state tests of the modernized MiG-29 fighters.
The information about the progress of the tests was announced on the air of the Ukrainian TV channel "Apostrof TV" by the director of the Lviv State Aviation Repair Plant Dmitry Matrunchik.
He said that the aircraft, which after the modernization will be called MiG-29MU2, will pass all tests by the end of this year.
The new combat vehicle will become a multipurpose fighter capable of using guided air-to-ground weapons. It includes the KAB-500KR guided missiles and Kh-29T missiles. They have already been tested against ground training targets at the Povursk training ground in the Kovel district of the Volyn region.
More than a dozen of Ukrainian enterprises of the military-industrial complex, belonging to both the public and private sectors, were involved in the modernization work.
Video of Matrunchik's performance was posted on YouTube. In the comments to him, some Ukrainian viewers noted with indignation that instead of "in Ukraine" he pronounced "in Ukraine". Because of this, they doubted the professionalism of the director of the enterprise.