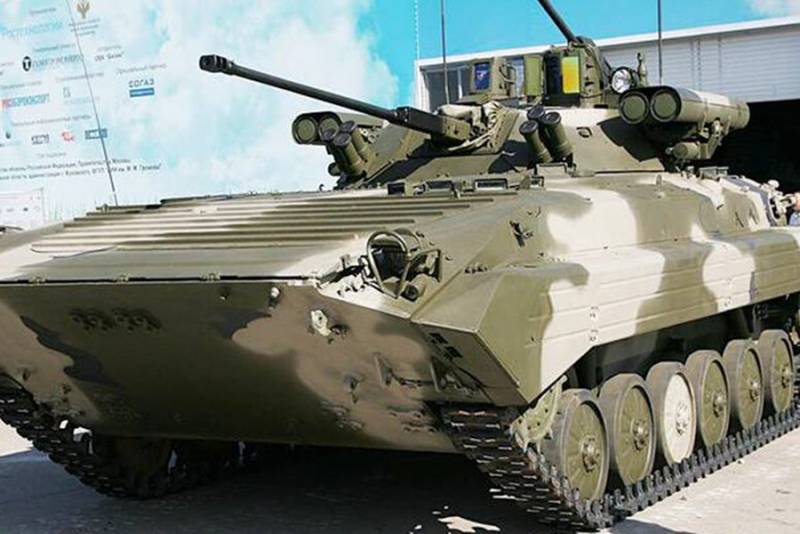 Against the background of the current situation in Afghanistan, despite all the promises of the Taliban (the movement is prohibited in Russia), the Russian Ministry of Defense decided to strengthen the 201st military base in Tajikistan. According to the commander of the Central Military District, Colonel-General Alexander Lapin, the base's motorized riflemen will receive a batch of BMP-2M.
As part of the reinforcement, as well as to replace the already obsolete models of equipment, motorized rifle units of the military base will be armed with 17 BMP-2M infantry fighting vehicles. The equipment will be delivered to Tajikistan by military transport aircraft by the end of July. It is planned that the new infantry fighting vehicles will significantly increase the combat capabilities of the Russian military base.
BMP-2 is one of the most massive infantry fighting vehicles. It was put into service in 1980 and produced until 1990. Currently, the Russian army is in service with more than 5 thousand BMP-2.
In the course of upgrading to the BMP-2M level, the vehicles receive the latest devices for "panoramic" aiming and observation, which have night vision functionality, and a new radio station is installed. The vehicle is equipped with a two-seat combat module "Berezhok", which is a classic BMP-2 turret, but with new weapons.
The BMP-2M is armed with Kornet anti-tank guided missiles, an 30-mm automatic cannon, a 7,62 mm caliber machine gun and an 30-mm AG-30M automatic grenade launcher with an independent vertical-guided drive and an 300 grenade powering magazine.