British Defense Ministry threatened General Dynamics with abandoning Ajax armored vehicles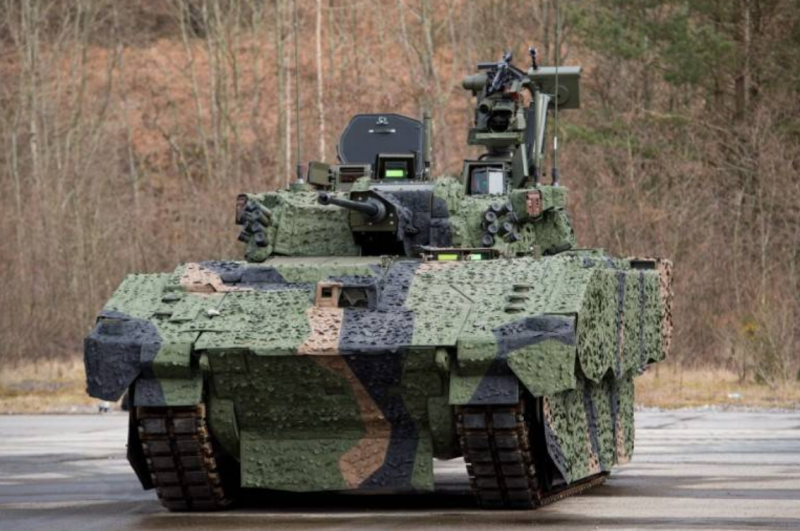 The problems that have arisen with the new generation of armored vehicles Ajax can lead to the complete refusal of the British military from their operation. As stated in the UK Department of Defense, the military is not confident that the shortcomings will be eliminated.
Deputy Defense Minister of the United Kingdom Jeremy Quinn, in charge of military procurement, said that the defense department is considering the issue of completely abandoning promising armored vehicles. According to him, the military does not have 100% confidence in solving problems with equipment.
Quinn stressed that over the past year, the tests of the Ajax armored vehicles had to be stopped twice due to the threat to the life and health of the crew members. Armored vehicles, developed by the American company General Dynamics specifically for the British army, have structural defects that do not allow them to be operated normally.
Of the British claims, the following can be distinguished: a speed over 32 km / h leads to strong vibration and noise, an armored vehicle cannot fire on the move and overcome obstacles over 20 cm high. The equipment is simply not adapted for combat.
So far, the British have demanded that General Dynamics fix the shortcomings, and the company has promised to do so. At the moment, the British Ministry of Defense has received 25 Ajax armored vehicles for testing and another 91 vehicles have already been built and are awaiting shipment to Britain.
In total, the British army ordered 589 armored vehicles for a total of 5,5 billion pounds. United Kingdom Secretary of Defense Ben Wallace has already threatened the American company with breaking the contract if the deficiencies are not rectified.