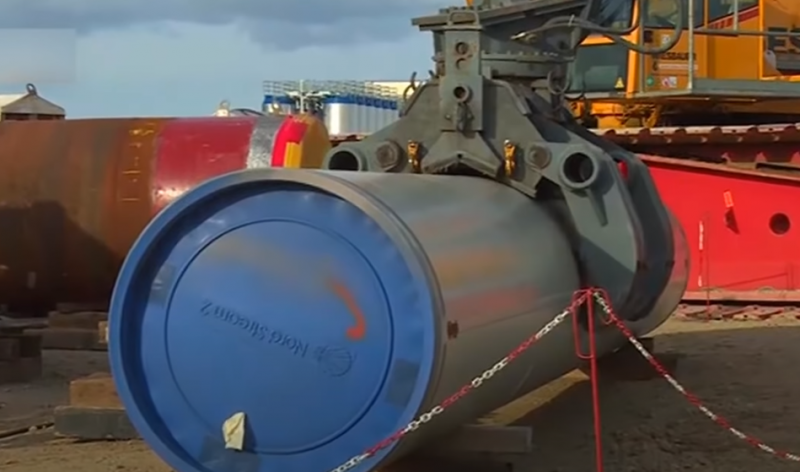 Ukraine should not criticize the North Stream 2 deal between the United States and Germany, as this could harm the relationship between Kiev and Washington. According to Politico, the White House demanded that the Ukrainian authorities not publicly express their disagreement.
The United States and Germany have signed a deal on the ongoing Nord Stream 2 gas pipeline and will soon announce it. However, Kiev continues to insist that the United States can still stop the construction of the gas pipeline by imposing its own sanctions. Apparently, the White House does not like these speeches, which is why there was a demand not to criticize the deal.
Washington directly indicated that further criticism of the deal could significantly worsen relations between the United States and Ukraine. Particular attention is paid to the contacts of the Ukrainian authorities with the US Congress, where many congressmen are ardent opponents of the Russian gas pipeline.
At the same time, Kiev may not heed the US calls, since they believe that Nord Stream 2 can still be stopped, and this, as follows from the latest speeches of Ukrainian politicians and experts, is "task number one." Otherwise, Ukraine loses gas transit, which means multibillion-dollar receipts from the "aggressor".
In Kiev, Merkel has already been criticized for "betraying the interests of Ukraine" and "defending the interests of Russia." It also goes to the United States, which refused to impose sanctions against Nord Stream 2 and has now made a deal with Germany. Even the meeting with Biden promised to Zelensky has been postponed until August, when all issues on the gas pipeline have already been resolved.
According to preliminary data, Germany and the United States intend to offer investments in the Ukrainian economy to compensate for gas transit. Whether Kiev will agree to this is still unknown.