Explosion thundered at the Ukrainian chemical plant "Rovnoazot"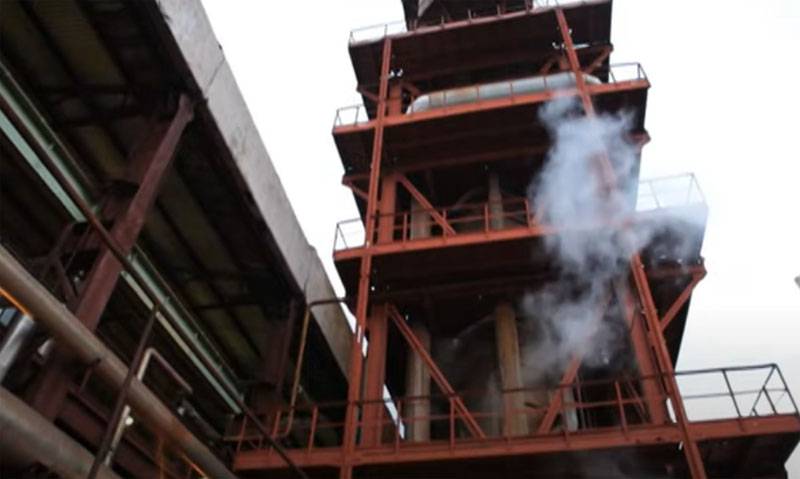 Urgent messages about an emergency are coming from the Volyn and Rivne regions of Ukraine. The reports say that an explosion occurred at one of the large enterprises 60 km from Lutsk. According to the latest data, we are talking about the plant "Rovnoazot" ("Rivneazot").
In the local segment of social networks, it is said that the explosion was not very powerful, but it was enough to release a considerable amount of toxic substances into the atmosphere. It is noted that these are nitric acid and nitric oxide. A cloud of toxic substances covered the territories in the Volyn and Rivne regions of the country. A dense orange toxic cloud hung over the territories.
The reasons for the explosion at the enterprise have not yet been reported.
For reference: "Rovnoazot" is one of the largest enterprises of the chemical industry in Ukraine. The company is mainly engaged in the production of fertilizers. The plant manufactures, among other things, ammonium nitrate, which is an explosive chemical compound.
According to updated data, an explosion occurred on the line where nitric acid is produced.
There is no information about the dead and injured at the moment. It is not reported about the evacuation of the population from nearby settlements.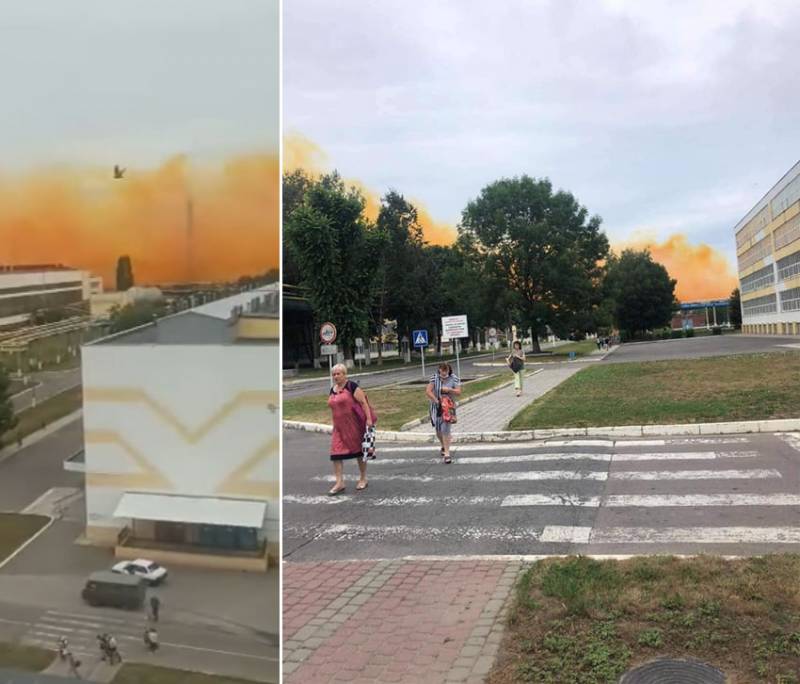 The damage assessment will be carried out by a special environmental inspection.
Facebook / Victoria Shinkarenko