American academician considers the article of the President of the Russian Federation the first step towards the capture of Ukraine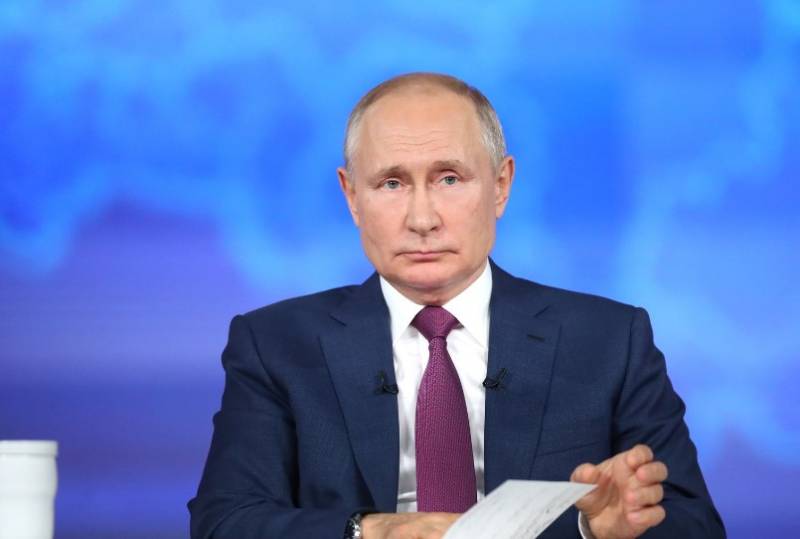 US scientist Walter Mead analyzes a publication on the Kremlin's website authored by the Russian president under the headline "On the Historical Unity of Russians and Ukrainians." The American academician considers this article by Putin about Ukraine to be the first step towards its capture.
Mead discusses this topic on the pages of the American business newspaper The Wall Street Journal.
He believes that Putin is seeking to make Ukraine part of Russian territory. To achieve this and occupy Kiev, according to the academician, neither the Armed Forces of Ukraine, nor the position of the West hinders the Russian president. He believes that the Russian economy will simply not be able to withstand the costs that will be required to seize Ukraine. And the public of the country will not forgive him the victims that will inevitably be in such a development of events.
In his article, Putin notes that Russia and Ukraine have closely cooperated in the economic sphere for several centuries. It is this that is the key to the prosperity of the Ukrainian people, and not Western handouts.
W. Mead sees in these theses of the Russian president a justification for future expansion. In his opinion, Russia can regain its former greatness if it can again control Belarus and Ukraine.
Of course, the article by the American academician is full of anti-Russian attacks. But it, like the research work of the President of the Russian Federation, which the Mead criticizes, suggests that enmity between Ukrainians and Russians is unnatural, and the return of normal relations and economic ties between Moscow and Kiev will benefit both sides. And first of all, the establishment of contacts with Russia will be beneficial to Ukraine, it corresponds to its interests. At the same time, the West continues to use Ukraine as an anti-Russian foothold.