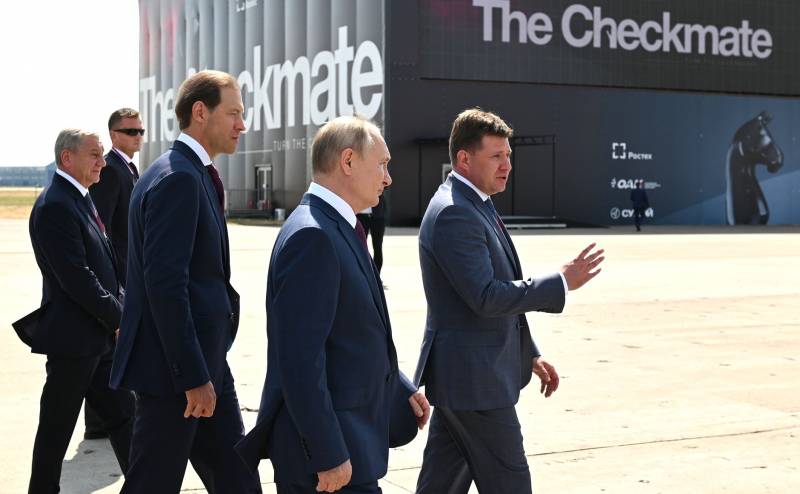 The new Russian light fighter, unveiled at the MAKS-2021 international aerospace show in Zhukovsky near Moscow, which opened on Tuesday, has been named Checkmate. This was reported by the press service of Rostec.
Russian leader Vladimir Putin took part in the opening ceremony of the 15th International Aviation and Space Salon MAKS-2021 and at the same time inspected the new fighter.
The head of the United Aircraft Corporation (UAC), Yuri Slyusar, told the head of state about the characteristics of the aircraft. According to him, the Checkmate light fighter is a new type of platform with the ability to adapt to a specific customer. At the same time, the aircraft is distinguished by wide combat capabilities and low cost.
According to a press release from Rostec, the new aircraft belongs to the fifth generation; there have never been any analogues of such an aircraft in Russia. The fighter jet combines innovative solutions and technologies, including artificial intelligence. The aircraft was built using stealth technology and has high performance characteristics.
Earlier it was reported that a new single-engine light fighter was developed at the Sukhoi Design Bureau.
The video promised by Rostec with the new fighter has not yet been published, as reported, all media are waiting. For that, "Zvezda" presented a video interview with the head of the UAC on the YouTube channel: