British press: Lithuania is not afraid to fight China and Russia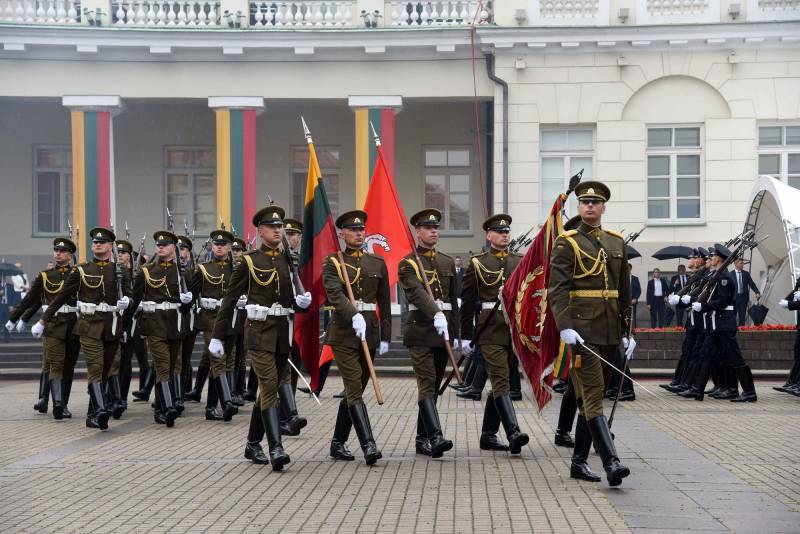 The EU states have a lot to learn from Vilnius. As an example for most European countries, including EU leaders Germany and France, little Lithuania is not afraid to fight both China and Russia.
This opinion was expressed by British columnist Edward Lucas on the pages of The Times. He admires Lithuania's politics, urging EU countries to learn from Vilnius and follow its example.
In particular, Lucas mentions the demand for China by the head of the Foreign Ministry of this small but very proud country, Gabrielus Landsbergis. He said that the representatives of Beijing should meet at summits not with 17 EU countries, but with all 27. This allegedly will not allow China to use the ancient "divide and rule" technique towards the Europeans. Moreover, Vilnius is causing Beijing's anger and irritation by developing relations with Taiwan.
Not less insolently, the British press notes, Lithuania behaves with Moscow as well. In recent years, this Baltic state has become a haven for a large number of Russian oppositionists, including those disposed to the official authorities of the Russian Federation with obvious hostility.
William Stewart, one of the readers, in a commentary on Lucas's article in The Times, suggested why Lithuania is behaving so cockily towards such major world powers as Russia and China.
It is easy to be brave when you are a NATO member and believe that the West will protect you from any potential enemies.
- He wrote.
At the same time, Stewart noted that hopes for the support of the allies may not be justified. In particular, this happened with Poland in 1939, which in vain counted on help from Great Britain and France in the event of an attack by Germany.
https://twitter.com/glandsbergis