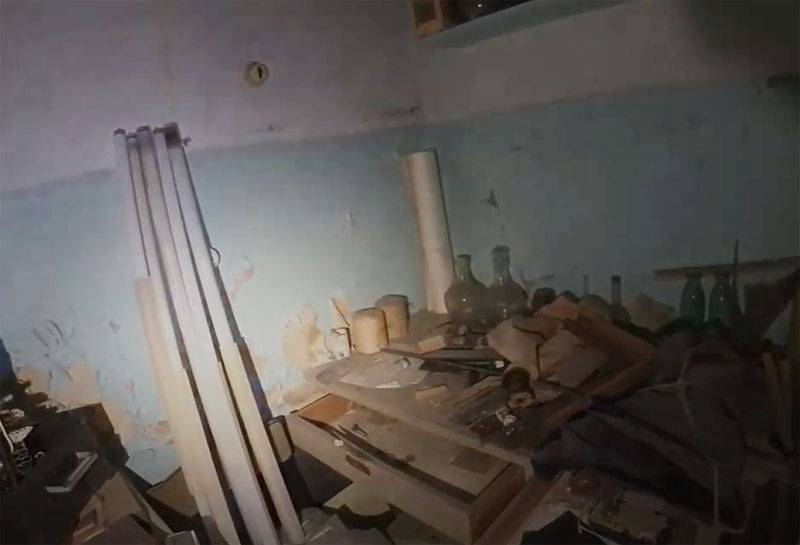 Photos from the declared bankrupt Black Sea Shipyard (ChSZ) are published on social networks in Ukraine. This enterprise has the richest
history
... Since 1897, it has produced hundreds of products, including ships and ocean-going ships. The enterprise survived a revolution, two world wars, even the crisis of the 1990s, but was unable to cope with the "post-Maidan development" of Ukraine.
The workshops of the deserted ChSZ are being demonstrated, in which you can see what Ukrainian shipbuilders have been able to build in 10 years since the laying of the Vladimir the Great corvette. Photos are published by Ukrainian blogger Denis Kazansky, who, as he himself reports, received them from employees (now - former) of a bankrupt shipbuilding enterprise in Nikolaev. The photographs indicate that no work on the construction of a corvette for the Ukrainian Navy has been carried out for at least 4 recent years.
The fact is that the fragments of the corvette of the project 58250 "Vladimir the Great" remained the same that were demonstrated back in 2016. These are several sections, including the bow and stern.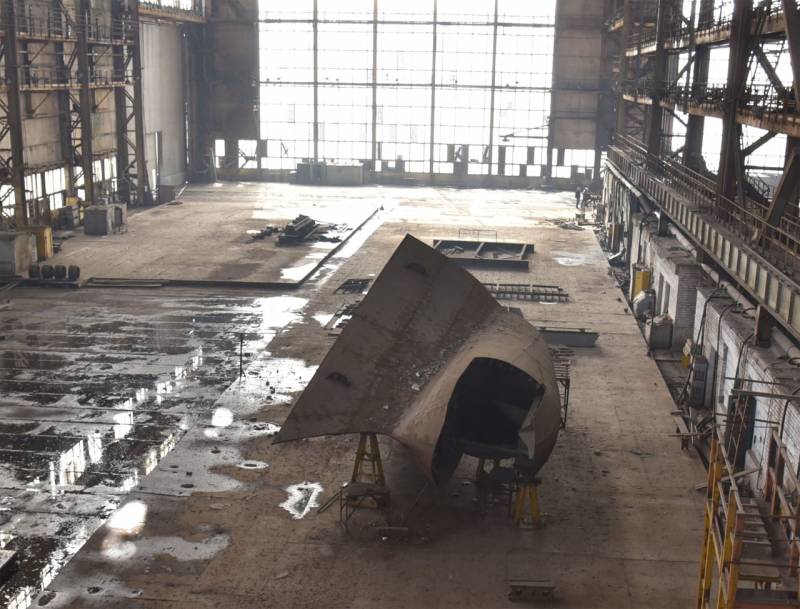 Corvette Project 58250
To date, it is known that ChSZ has returned the design documentation for the corvette "Vladimir the Great" to the Ukrainian Ministry of Defense. Its construction now raises more and more questions. The main question is whether the Ukrainian military department is going to transfer this documentation for the completion of the ship to any other enterprise?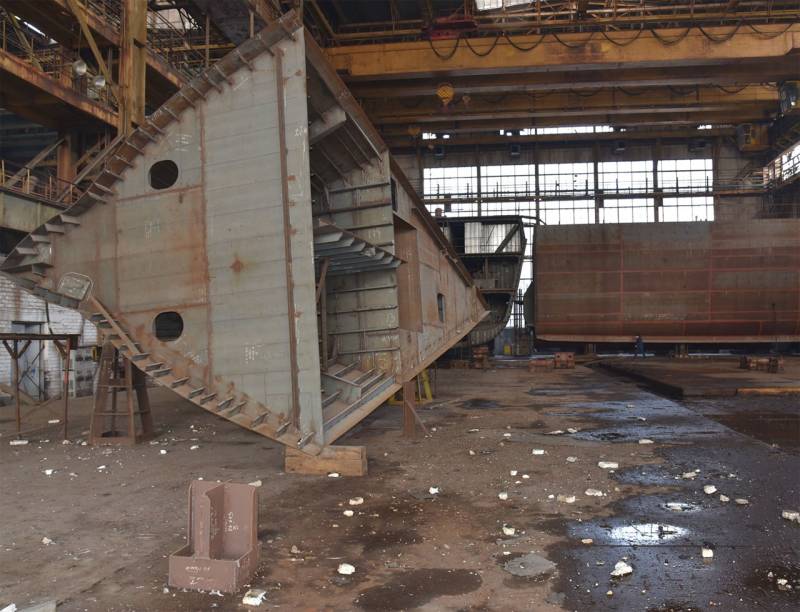 Ukrainian military experts believe that the likelihood of completing the corvette is extremely small. Instead, the Ukrainian Navy could focus on the British proposal to "provide Ukraine with a frigate." It may be one of those warships that are being withdrawn from the British Royal
fleet
... However, there is an opinion that it is Britain that may receive an order from Ukraine for the completion of the "Vladimir the Great". How much it can cost and at what shipyard the work can be carried out is not yet clear.
Several photos of Ukrainian bloggers from the territory, workshops and workshops of the abandoned ChSZ: