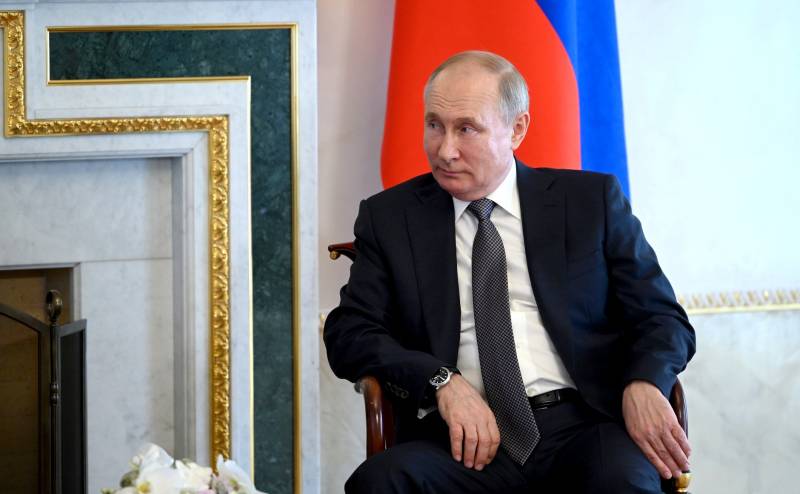 On the Internet, and in different countries, the discussion of an article by Russian President Vladimir Putin continues, in which the main thesis is the thesis of the unity of the Russian, Belarusian and Ukrainian peoples. As Vladimir Putin has repeatedly noted, Russians, Belarusians and Ukrainians are not even three fraternal peoples, they are one people, which, due to political factors, turned out to be divided by borders.
Is the only precedent for the division of the Russian people? Of course not. To this day, the Chinese are divided in the PRC and Taiwan, the Koreans in the Republic of Korea and the DPRK. Most recently, the Germans of the Federal Republic of Germany, the German Democratic Republic and West Berlin were divided.
In his article, the President of the Russian Federation notes that Russia will never become anti-Ukraine. Although Ukraine, or rather those who are at its helm, position the country as anti-Russia. By the way, in this regard, a lot began from the time of Leonid Kuchma, who published his sensational book "Ukraine is not Russia".
Journalist Konstantin Semin also comments on the article by Vladimir Putin. In his opinion, today there is no need to try to "unravel the chromosomal bonds" 1000 years ago and try to transfer them to the present. According to the journalist, much in the president's article can be summed up under the "Captain Obvious" section.
Article by Vladimir Putin -
on the Kremlin site
.
Semin's reasoning: