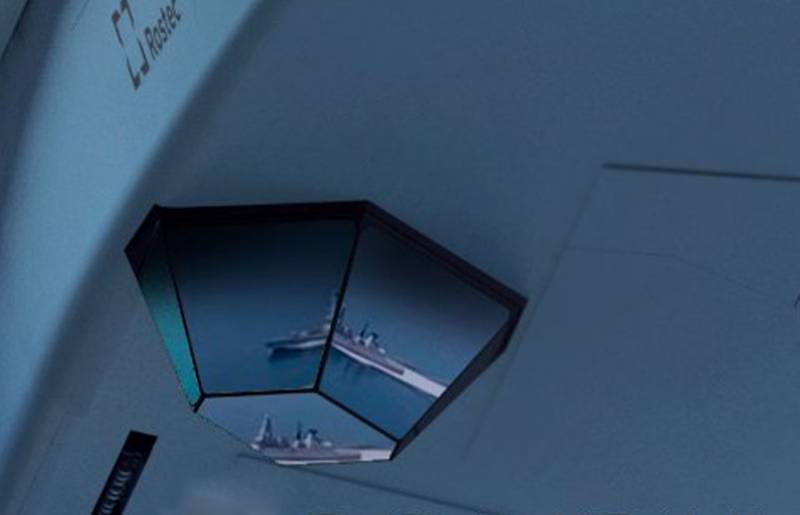 Today, the network is actively discussing the publication of Rostec, which appeared on the corporation's official Twitter page. Accompanying the publication of the image of the sighting complex of a promising aircraft with a smiley, Rostec writes literally the following:
Black cases are very tempting, but the details are always more interesting.
It is noted that the presentation of a promising domestic aircraft will be carried out within the framework of the MAKS-2021 International Aerospace Salon. This representative international forum
aviation
and Astronautics starts on July 20 and will last until the 25th of this month.
The publication of Rostec on Twitter attracted attention due to the fact that the reflection of a warship can be seen in the sighting complex of a promising Russian aircraft. And this "target" is the notorious British destroyer Defender, which a few days ago made a provocation off the coast of Crimea, violating the Russian maritime borders in a zone closed to foreign navigation.
The appearance of such an image in the Rostec microblog was not ignored in the West. Comments from experts and ordinary users appear in the media, blogs and social networks. At the same time, the opinions of the commentators differ significantly. While some call this publication "pampering", others consider it "a completely unambiguous signal to the British Navy."
A few comments in the foreign blogosphere:
The Russians showed the British ship in the sight of their new aircraft. The hint is clear. But this is self-indulgence, nothing more.
Interesting publication. It is quite possible to regard it as an unambiguous signal to the British naval department.
In Russia, Britain is not called an enemy, but it is shown that in the Black Sea its ships are at gunpoint.