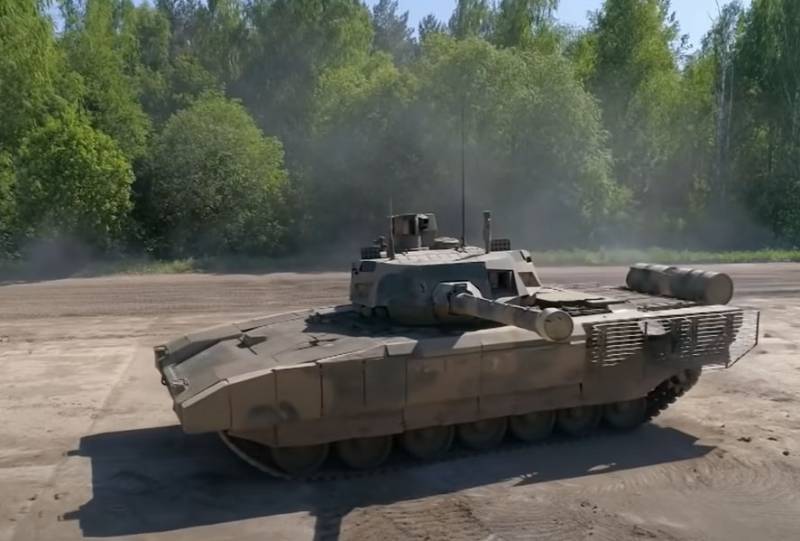 The 38th Research Institute of Armored Vehicles of the Russian Ministry of Defense celebrates its 90th anniversary. Over the years, this research and development testing institute has conducted countless tests
tanks
, infantry fighting vehicles, armored personnel carriers, which either began to be serially supplied to the troops (the USSR Armed Forces, the Russian Armed Forces), or became an experimental basis for new developments.
At the test site of the 38th Research Institute of BTT, various experiments are being carried out with armored vehicles in order to identify its possible shortcomings, to clarify the tactical and technical characteristics before being put into service. The protective properties of armor, the rate of fire of the guns, the effectiveness of the use of combat modules are being checked, and the complex characteristics of weapons installed on tanks and other types of armored vehicles are being studied.
The program "Hour", aired on "Channel One", tells about the activities that are carried out in the 38th Research and Testing Institute. One of the types of such activities: undermining the latest armored vehicles. On the one hand - "damage to new property", on the other hand, how many human lives such a check will help to save.
Presenter:
The technique at the test site may seem withdrawn from a fierce battle: shot through glass, dented armor, torn off wheels, concave bodies. In fact, none of these vehicles took part in the battles.
Such machines are subject to testing.
The latest Russian T-38 Armata tank is also undergoing tests at the 14th Research Institute of BTT. An assessment of its fire control system is carried out during movement, including when the tank turns on the spot.
Plot on Channel One: