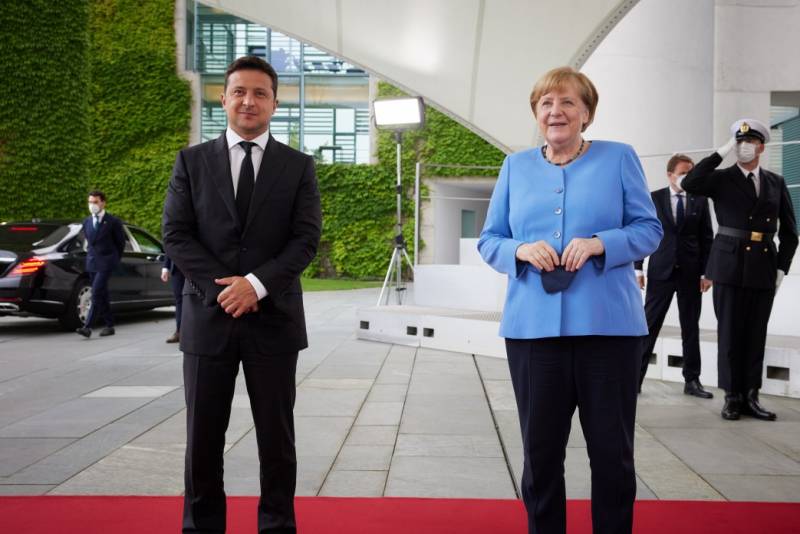 In Kiev, German Chancellor Angela Merkel was accused of "surrendering the interests" of Ukraine. Oleksiy Arestovich, a freelance adviser to the head of the office of the President of Ukraine, made a statement.
According to the adviser to the Ukrainian delegation in the Trilateral Contact Group, Merkel chose the side of Russia, so the visit of Ukrainian President Zelensky to Germany was unsuccessful. He was unable to achieve anything other than general "polite statements" at the press conference. Arestovich stressed that Merkel "gave Zelensky a ride" on all issues, including Nord Stream, Steinmeier's formula, etc.
Making polite statements during a press conference is just not to fight
- he said, adding that Merkel "surrendered the interests" of Ukraine.
According to Arestovich, difficult times await Ukraine, since the Western world is concerned with completely different issues and Ukraine is no longer in the first place. Against the backdrop of China's growing role, the West is seeking friendship with Moscow, not Kiev.
Recall that Zelensky visited Germany on a two-day visit, during which he tried to "put pressure" on Berlin in order to stop the Nord Stream 2 project or to bargain compensation for Kiev. In addition, the Ukrainian president wanted to bring the issue of the Russian gas pipeline to the "Normandy format" level.