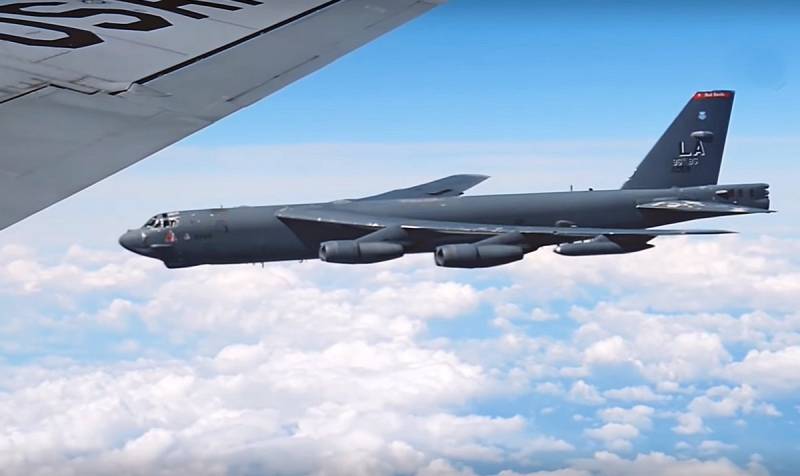 Three American B-52H strategic bombers have been spotted near the Russian border in the Bering Sea region. The MiG-31 and Su-35 fighters of the air defense forces on duty rose to "intercept" American aircraft. This was reported by the press service of the Ministry of Defense.
According to the report, on July 15, air defense systems detected three targets moving over the neutral waters of the Bering Sea towards the state border of Russia. To "intercept" two pairs of MiG-31 and Su-35 interceptor fighters were raised into the air. Russian aircraft identified the aerial targets as the B-52H strategic bombers of the US Air Force Global Strike Command.
After the discovery, the crews of American aircraft turned away from the Russian state border and went in the opposite direction. Russian fighters escorted the Americans and, making sure that they were leaving, landed at the airfields of their deployment.
It is emphasized that there was no violation of the state border, the flight of Russian aircraft took place over neutral waters in accordance with international rules.
It is noted that recently the Russian border has intensified
aviation
not only the United States, but also NATO. In recent days, Russian aircraft have climbed several times to "intercept" reconnaissance aircraft near Russian borders. Western aviation pays special attention to the Black Sea, but does not forget about the Baltic and the Far East.