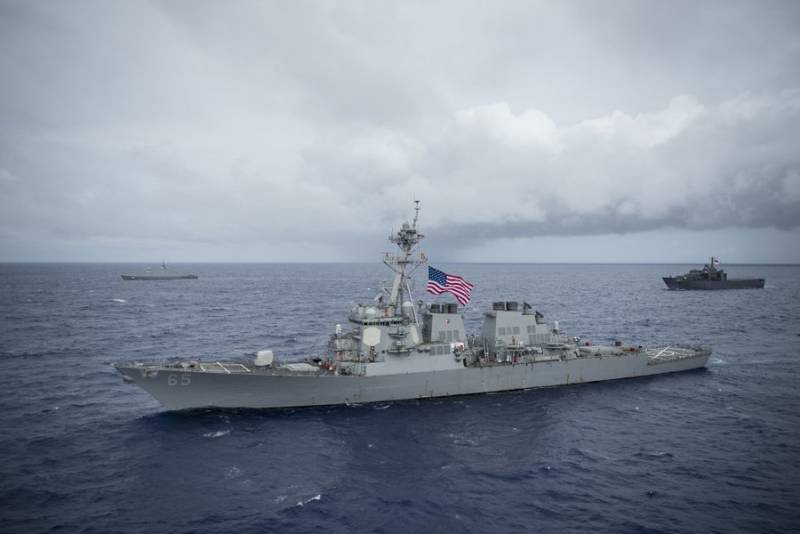 Ships of the PLA naval forces drove the American destroyer USS Benfold (DDG-65) from the territorial waters of China off the Paracel Islands. This was reported by the press service of the PRC Ministry of Defense.
The Chinese Defense Ministry has expressed strong US opposition to the "illegal invasion" of a US Navy ship into China's territorial waters. According to the official representative of the PLA Southern Combat Command Tian Junli, the American destroyer invaded the Chinese territorial waters of the Xisha archipelago (Paracel Islands) without permission. The American ship was given a warning, after which it was ousted by "forces and means" of the PLA Air Force and Navy.
Beijing stressed that the skeletons of the Xisha archipelago are "primordially Chinese territory." The invasion of the US destroyer has been described as a "gross violation" of China's sovereignty and security. The Chinese Ministry of Defense demanded that the United States stop the provocations being arranged.
Recall that the United States does not recognize China's sovereignty over the territory of the Paracel Islands, which is a disputed territory because of the claims to them by a number of other countries in the region. In addition, Washington accuses China of obstructing "free shipping", stating that American ships will sail in all waters recognized as international.