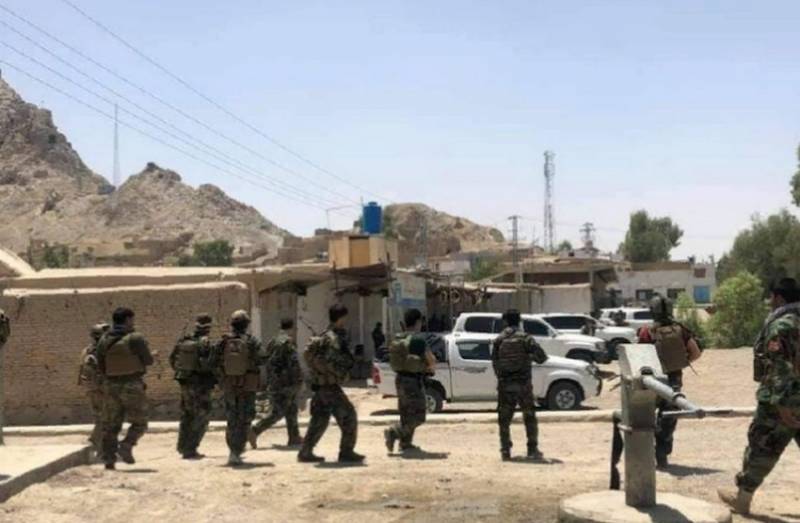 Despite the patriotic statements of the official authorities of Afghanistan, the Taliban * militants (banned in Russia) continue their offensive, seizing weapons and equipment. Another military base came under the control of the Taliban near Kandahar.
In recent days, the Taliban have seized more than 15 districts and counties, approaching the administrative centers of the provinces. The government forces managed to recapture only two districts and in two more engage in battles, the outcome of which no one can now predict.
According to the press service of the Ministry of Internal Affairs of Afghanistan, fierce battles are going on for the city of Kandahar, which is the administrative center of the province of the same name. If the government forces managed to stop the militants on the outskirts of the city, they lost the Sukkur military base in the vicinity of the city. The base located in the Shah Walikot region of the province came under the control of the Taliban, they got several dozen pieces of equipment and many
weapons
.
According to some reports, the Sukkur base came under the control of the Taliban after stubborn battles, according to others, it simply surrendered. There are no details of this event; the fact of the militants' control over it is simply stated.
Meanwhile, resistance to the Taliban is growing in Badakhshan and Panjshir. This is due to the ethnic composition of the population living in these territories. The main population of Badakhshan is Tajiks; in Panjshir, Uzbeks. In the 90s and 2000s, it was these provinces that put up the fiercest resistance to the Taliban, the bulk of which are Pashtuns. As previously reported by "Voennoye Obozreniye" in one of the
news
materials, the resistance forces of Badakhshan were headed by the ex-commander of the 203rd "Tandar" corps of the Afghan government army Jalaluddin Yaftali, a Tajik by nationality.