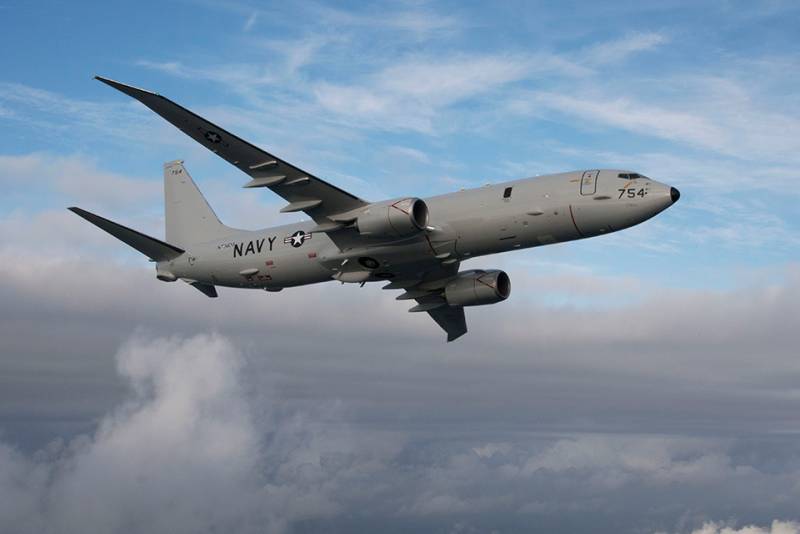 Russian Su-30 fighters of the Russian Navy tracked the flight of the American Boeing P-8 Poseidon anti-submarine aircraft as it was over the Black Sea waters. This was done to prevent foreign aircraft from violating the state border of the Russian Federation.
This information, with reference to the Russian Ministry of Defense, came from the agency
RIA News
.
Towards "Poseidon" were raised two Su-30 fighters, which are part of the forces of the naval
aviation
and air defense, which are on duty in the airspace in the border zone.
It happened yesterday evening. It was discovered that an unknown plane is flying over the neutral waters of the Black Sea, approaching the Russian border. The fighters that flew to escort him were supposed to identify the object and prevent it from entering the airspace of the Russian Federation.
The flight of Russian aircraft was carried out in strict accordance with international rules for the use of airspace.
- noted in the message of the press service of the Russian Defense Ministry.
At the end of last month, the Russian defense department reported that a British carrier-based fighter F-35B was observing the exercises of the Russian Navy in the Mediterranean Sea. Thus, the military of the Russian Federation and NATO are trying not to lose sight of each other's actions.