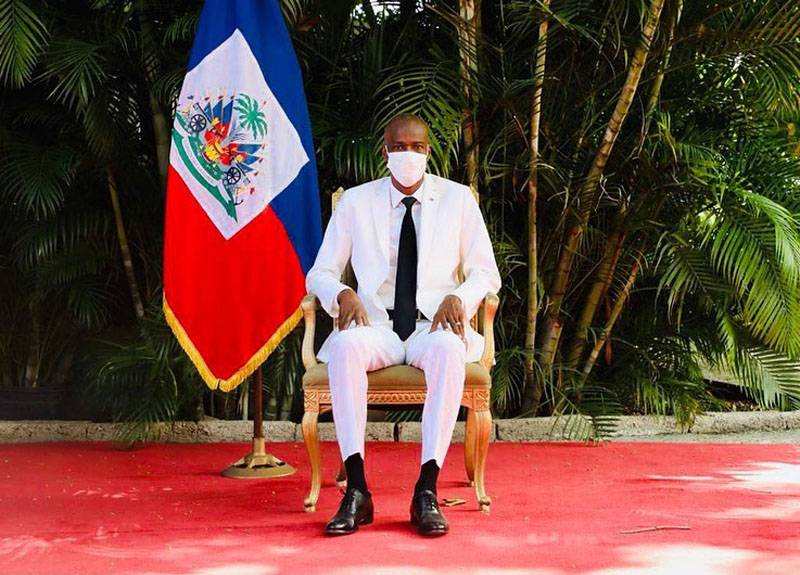 From the state of Haiti, there are reports of an attempt on the life of the president of the country, committed in a private residence.
According to the latest information, unidentified persons carried out an attack on the residence of Jovenel Moise. They managed to break into the complex at night. One of the attackers, making his way into the bedroom of the head of Haiti, fired a shot.
The country's government issued a message stating that the injury was fatal.
From the report:
Unknown persons who spoke Spanish committed an inhuman act. This is barbarism. President Moise is assassinated in a private residence in Port-au-Prince. We responsibly declare that the situation in Haiti remains under control.
The statement that everything is "under control", at the same time, raises certain doubts, if only for the reason that unknown persons in the state can easily enter the presidential residence, which should be guarded.
For your information:
Jovenel Moise became President of Haiti in February 2017. He was born in 1968 in the family of a farmer and a seamstress. In the 1990s, he was engaged in the business of growing and selling fruit. Prior to his presidency, he held various positions in various spheres of government in Haiti. Earlier, the president has already been assassinated. It was also reported that a coup d'etat was being prepared in Haiti at the beginning of the year. The organizers of the coup attempt are considered to be a structure that consists mainly of former security officials who are going to take power in the Caribbean state into their own hands.
The State of Haiti is one of the poorest countries in the world. One of the record holders in Latin America in terms of migration rates to the United States. Today, one in 8 Haitians lives in the United States of America. The official languages ​​in the country are local (Creole) and French.