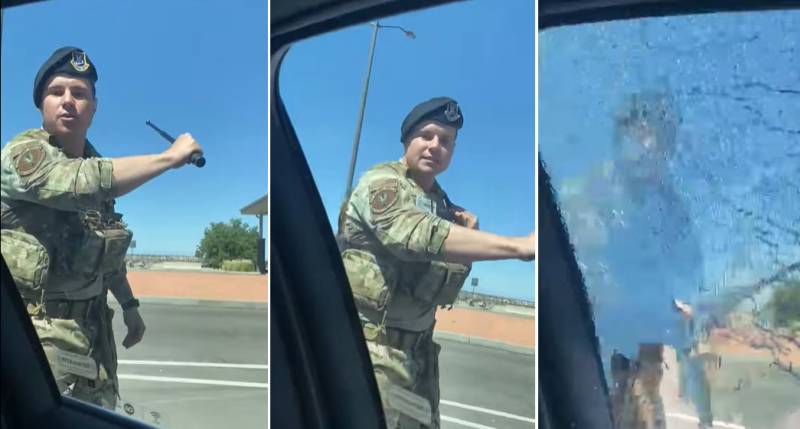 In the USA it is discussed
story
, which happened the other day at the Mountain Home Air Force base in Idaho. In the network there were footage in which an American soldier, who is at the checkpoint, stops a car. After talking with the driver of the car (it turned out to be a 25-year-old pregnant woman), he begins to threaten, then breaks the driver's glass.
After a while, testimonies of the participant of this incident appeared in the media. She calls her name - Tatiana Gonzalez. According to her, she tried to drive to the territory of the base in order to pick up personal belongings "which were not returned by the former spouse." She was denied access, but she continued to insist. Ultimately, the attendant broke the glass of the car, together with his partners, he dragged the woman onto the road (while she also tried to drive to the base with a small child - he was also in the car). After the woman was sent to the isolation ward to clarify the situation.
The command of the airbase explains the incident as follows: a car drove up to the gates of the military facility. After checking the driver's documents, it turned out that "false credentials were presented". The woman nevertheless made an attempt to break through, hitting the fence. It is added that she "nearly shot down Sergeant Ryan Green of the 366th Security Forces."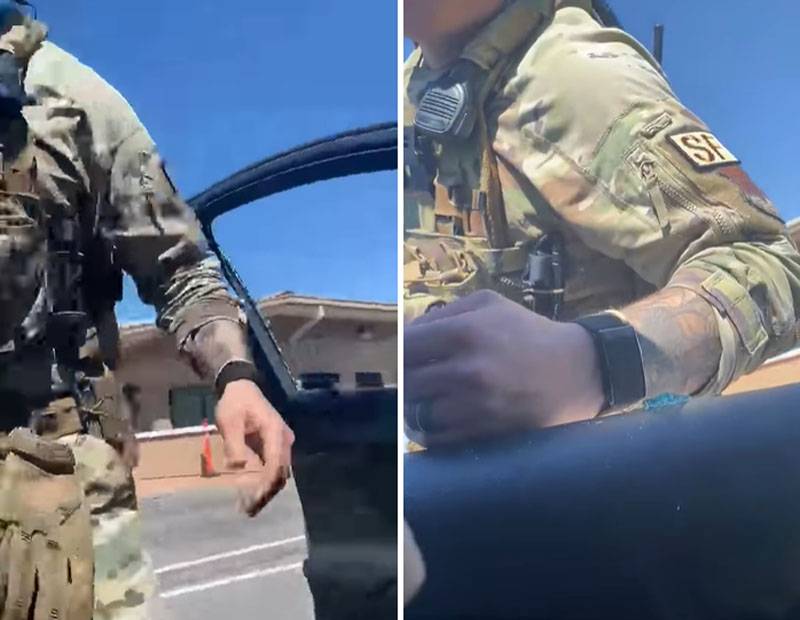 From the statement of the command:
Sergeant Green acted in full compliance with the job descriptions.
It became known that after the situation was clarified, the woman who was trying to break into the US Air Force base was released. It turned out that her ex-husband was at the military facility at that time, with whom she wanted to "sort out the relationship." As Gonzalez herself writes in social networks, now "the husband took the child, leaving her without a livelihood." Instead of providing assistance, the base command "did a terrible thing."
The sergeant who broke the glass of the car and pulled the pregnant woman out from behind the wheel said that he did it because the documents she provided "were already invalid" and added that "the woman was verbally aggressive."
The Air Force Base Command notes that there is no investigation into the incident. Tatiana Gonzalez herself was accused of violating the registration rules and "taking actions that endangered the life and health of the child."