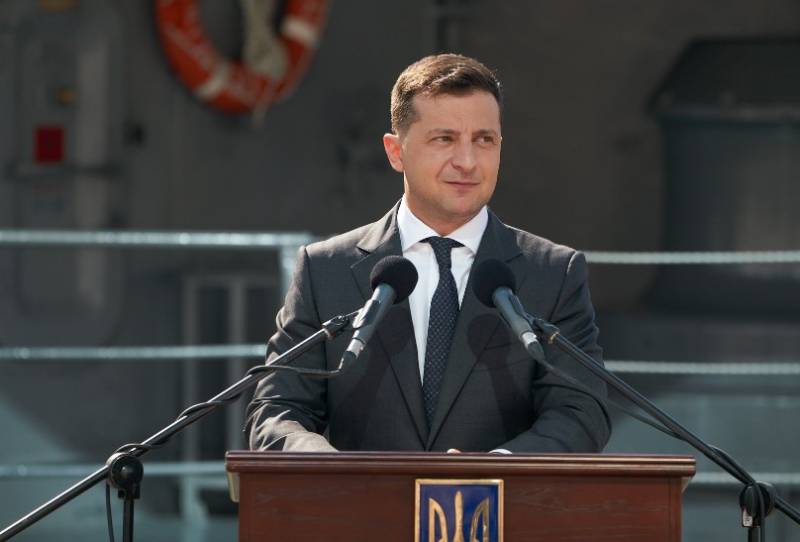 Ukrainian President Volodymyr Zelensky is ready to unite Europe in order to jointly stop the gas pipeline under construction that will connect Russia and Germany along the bottom of the Baltic Sea. This was the main message of his speech, which he delivered during the forum "Ukraine 30. International Politics."
Zelensky's speech was broadcast today by the press service of his Office on Facebook.
Kiev is putting all its might on the UN, OSCE and Germany, trying to stop Nord Stream 2. He calls this Russian gas pipeline
weapons
and the threat to European energy security.
The President of Ukraine called on the OSCE, UN and other international organizations to join his fight against the Russian pipe.
There will be a special conversation with Germany. Kiev intends to demand from Berlin monetary compensation for its losses when Nord Stream 2 is launched. Such a statement was made at the same forum by the Minister of Foreign Affairs of Ukraine Dmitry Kuleba. In some bizarre way, he linked the launch of a gas pipeline through the Baltic Sea with a threat to Ukraine's security and non-compliance with the Minsk agreements.
In fact, the United States and Germany have already begun to discuss possible compensation for Kiev for the profit from gas transit through Ukrainian territory, which it will partially lose when the SP-2 starts operating.