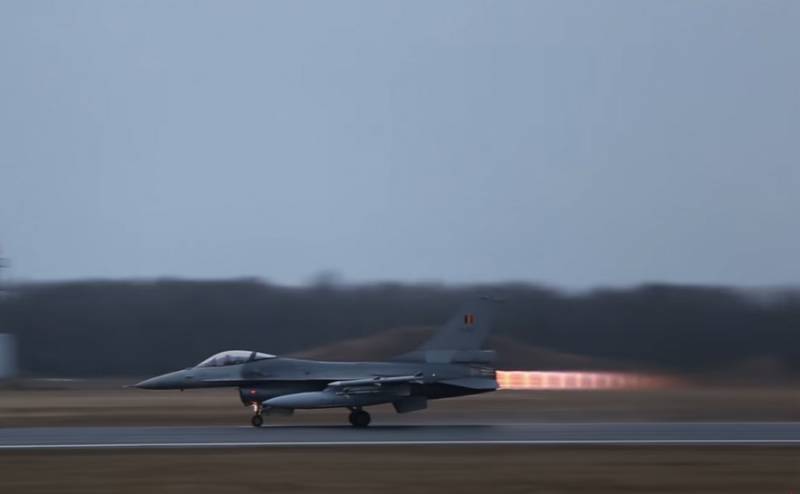 The Dutch press comes out with materials about the incident at the Leeuwarden military base. Reports say the incident involves a Belgian Air Force fighter that took part in a joint exercise.
In the reports, citing the country's Ministry of Defense, it is said that a Belgian combat aircraft crashed into one of the buildings located on the territory of the Dutch airbase. Information is given that it was an F-16 fighter.
According to the latest information, the pilot intended to lift the car into the air for a scheduled flight. Ultimately, the pilot managed to eject. And the fighter, rolling down the runway, crashed into the building. Eyewitnesses of the incident report this.
At the moment, it is not reported how successful the pilot's bailout was. At the same time, there are reports that the pilot was sent to the hospital.
Several rescue and fire brigades are working at the scene of the incident.
According to some reports, firefighters managed to prevent a serious fire at the airbase, which could lead to the loss of all infrastructure at the Leeuwarden military facility along with combat aircraft.
Local sources said the pilot lost control of the aircraft while taxiing. According to other sources, control over the combat vehicle was lost even when the engine was started.
It is known about two victims.