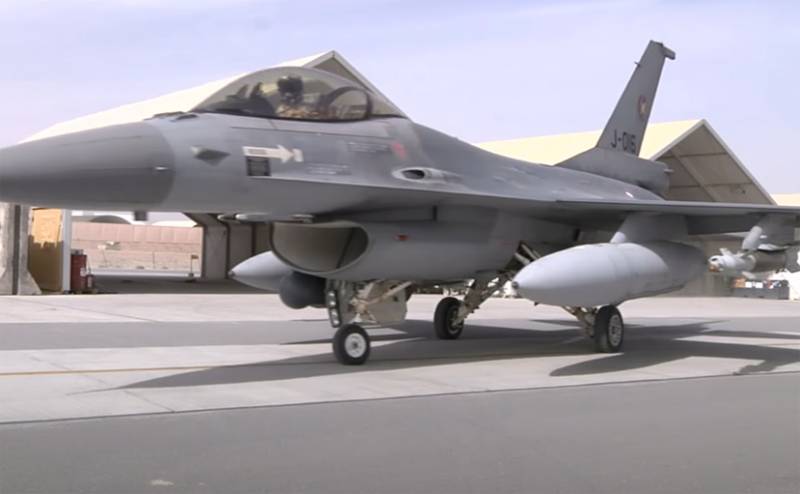 In the Netherlands, they decided to sell their fighters to private hands. We are talking about 12 F-16 aircraft of the Dutch Royal Air Force, which are planned to be decommissioned in 2022.
The approval of the transaction for the sale of F-16 to a private company took place in the Dutch parliament after a corresponding submission from the country's Ministry of Defense.
As it became known, the private company Draken International is applying for the purchase of fighters. For what purposes does it acquire the F-16 from the Dutch Ministry of Defense?
This company provides its services for training pilots, including training in piloting aircraft in air combat.
The Dutch press points out that the sale is due to the fact that the fleet of the Netherlands Air Force is being renewed - deliveries of the fifth generation F-35A fighters are carried out. In the period from 2022 to 2024, the Dutch Air Force is going to decommission an additional 28 F-16 fighters. And these combat aircraft can be sold to a private company.
Draken International is by far the largest provider of commercial training
aviation
in USA. It buys combat aircraft, most often after decommissioning them, after which it re-equips them and presents them for the needs of the US Air Force. In particular, the US Air Force uses the services of this "private trader" in order to conduct simulated air battles of the so-called "aggressor" squadron, when private aircraft act as enemy aircraft.
This practice is controversial in the United States itself. In particular, it is criticized that the US Air Force itself sells fighters to a private company, after which it is paid money to conduct the pilot training procedure. The military command says that it is cheaper than maintaining the aircraft after the end of their service life.
As you can see, Draken International decided to purchase combat aircraft not only in the United States, but also in other countries. Netherlands as an example.
Today, its fleet includes such aircraft as the MiG-21, L-39 Albatros, Mirage F-1M and some others.