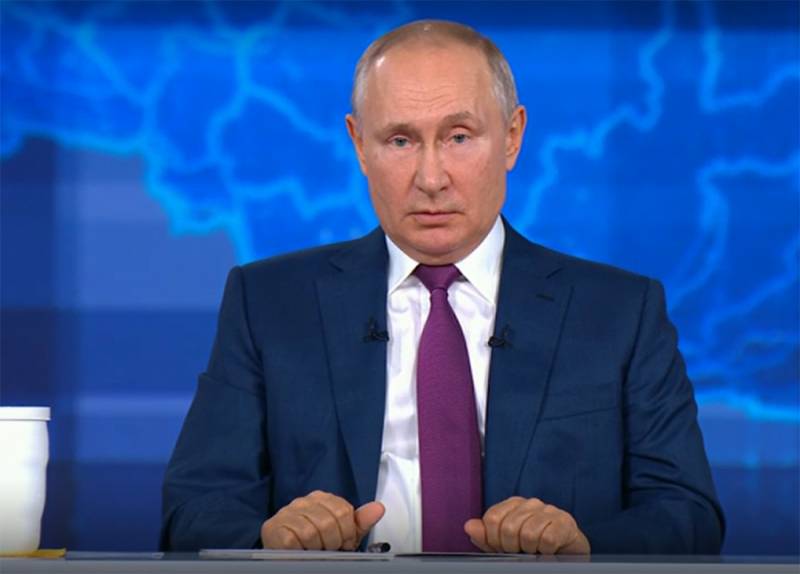 The Russian president was asked if he thinks that because of the entry of the British ship into the territorial waters of Russia, the Third World War could start?
According to Vladimir Putin, he does not think so. At the same time, he notes that he considers the actions of the British destroyer Defender a planned provocation. The President of Russia pointed out that a few hours before the entry of the British destroyer into the Russian thervodes, an American reconnaissance aircraft took off, trying to monitor the situation in Crimea.
The president:
They wanted to see what our military was ready to do.
Putin noted that the Russian side was well aware of this - that the actions were coordinated between the British, Americans and other NATO representatives.
Even if we sunk this ship, the world would not be on the brink of a world war. Because those who carried out the provocation understood perfectly well that in their situation it was impossible to win. We know what we are fighting for. We didn't come to them. And they come to us. To our borders. They do not respect the choice of the Crimeans to be a part of Russia.
According to the head of state, this is "NATO has pinned itself to the borders of Russia." Putin noted that NATO is starting the military development of Ukrainian territory, and this is causing concern, and a serious one.
The President of Russia noted that this concerns the vital interests of Russia and the people of Russia.
The head of state noted that the North Atlantic Alliance expressed concern about the exercises conducted by the RF Armed Forces near the western borders of the country. Vladimir Putin noted that Russia took these concerns into account and withdrew troops from the borders inland. But NATO, instead of finding a positive moment in this, is letting down its warships and
Aviation
to the borders of the Russian Federation and even violates them.