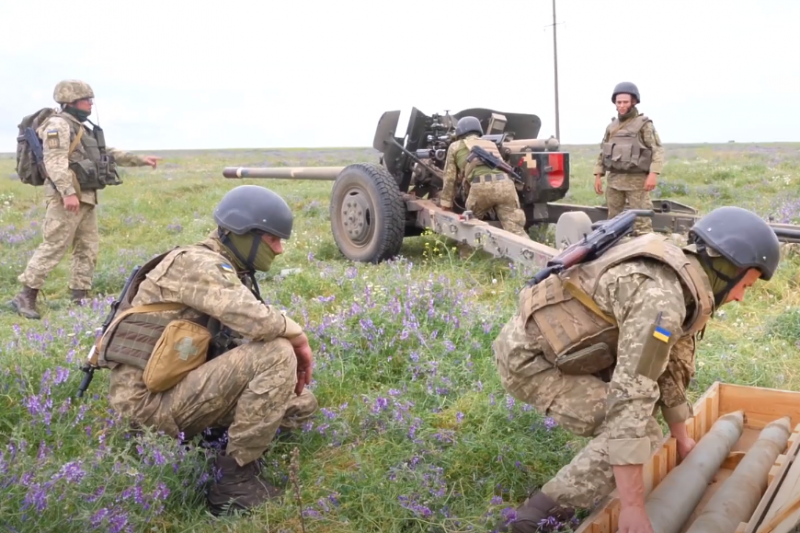 Russia has concentrated a hundred thousandth army near the borders of Ukraine, fully ready to invade the territory of this state. In the event of the outbreak of hostilities, the Ukrainian army would have resisted, although it would have failed to win. This is the opinion of the author of an article published in the American magazine The National Interest.
According to the author's version, Russia, pulling troops to the border of Ukraine, checked the world reaction to the possibility of seizing the territory of Ukraine. Despite the fact that Moscow announced the withdrawal of army units and formations from the Ukrainian border, the threat of invasion remains quite real, since no more than 5% of the troops in the region were withdrawn.
The author notes that Ukraine, striving for a Western democratic world, is trying to get out of the sphere of influence of Putin's Russia. Moscow has no choice but to keep Ukraine by military means, i.e. the conquest of its territories, since there is no peaceful solution to this problem.
The thing is that Ukraine alone is unlikely to withstand the Russian army, despite the significant strengthening of the Armed Forces of Ukraine due to military assistance from Western countries and the supply of weapons. In the event of hostilities, a well-trained modern Ukrainian army will face an even stronger and better trained Russian army. According to the author, Ukraine will not be able to defeat Russia militarily, but it can cause significant damage to it, forcing it to pay a high price.
The task of Western countries is to make the cost of conquering Ukraine too expensive for Putin. To do this, it is necessary to support Kiev not only in its aspiration to join the EU and NATO, but also to supply weapons, train the military, etc.
(...) increasing the cost of aggression for Russia reduces the likelihood of war. The more the West supports Ukraine, the less the likelihood of a major war in Europe.
- summarizes the author.