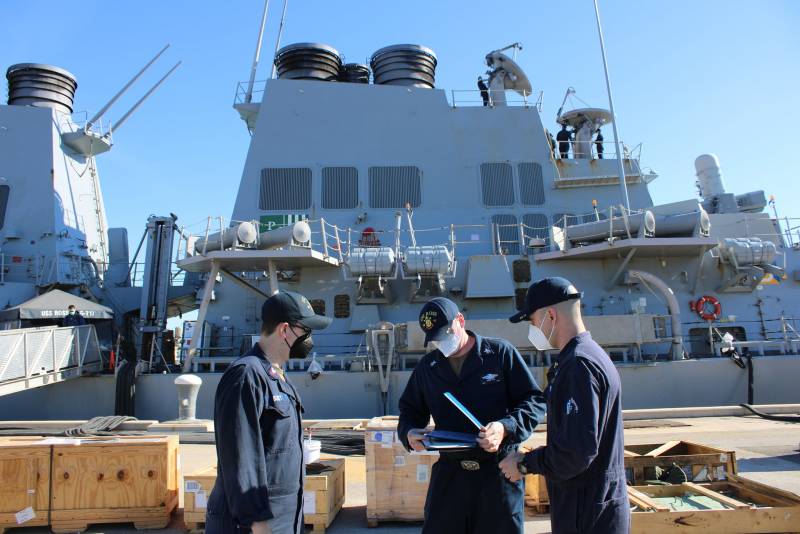 The Ukrainian press, with reference to the command of the Sea Breeze-2021 multinational exercises, comments on the appearance of Russian warships and equipment
aviation
in areas where maneuvers are being conducted. Reportedly, the journalists asked the US Navy officer how the military personnel participating in the exercises in the Black Sea react to the observation of the maneuvers by the Russian Armed Forces.
The American command officer, answering this question, said that the participants in the exercises are calm about the appearance of Russian warships and aircraft.
Captain Keil Hunt, deputy commander of the 65th US Navy Task Force:
I cannot discuss intelligence data. But I can say one thing: yes, both we and our partners have seen that the Russian military is constantly watching our exercises and operations.
The American officer said that the operations during the Sea Breeze 2021 maneuvers "had nothing to do with the events that were associated with the British warship Defender."
According to Hunt, exercises often have to deal with surveillance from outside armed forces, but the US military "takes it calmly, like a normal service, including surveillance from the Russians."
In this regard, it is worth noting the well-balanced position of the American captain. Usually NATO uses other formulations - in the style of "unsafe rapprochement", "aggressive behavior", "unprofessional actions that carry threats" when it comes to assessing the actions of the Russian military. Recall that on the eve of the "threat" to their frigate was announced in the Netherlands Navy, indicating that Russian fighters repeatedly flew in the immediate vicinity of the ship, "as a result of which there were problems with electronic equipment on board."