NI: Strategically, Ukraine is a "trap" for the United States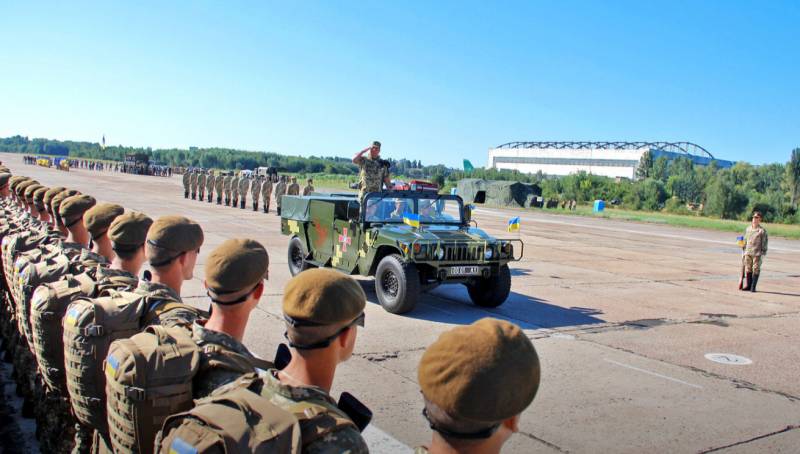 When the coup d'état just took place in Ukraine, in the eyes of Western countries, he was surrounded by an aura of struggle for the ideals of democracy and other tinsel. But now, after seven years, the Kiev government has discredited itself even in front of those who initially supported it.
This is stated by Ted Galen Carpenter, senior fellow at the Cato Institute, in an article published by the American journal National Interest (NI).
Despite the clear inconsistency with democratic principles, Ukraine continues to enjoy the support of some representatives of the Western world. In particular, Carpenter calls the "headquarters of the pro-Ukrainian lobby" in America the Atlantic Council, which stubbornly fights any criticism of the Kiev regime.
This was felt by the author, who was criticized by his opponents for an article that, in turn, criticized the Zelenskiy administration, which he published in May. They stubbornly deny that Kiev, despite Poroshenko's departure from great power, is successfully moving towards being called an authoritarian regime. And the "successes" of Ukraine in corruption, suppression of freedom of speech have been repeatedly mentioned by the OSCE, "Amnesty International" and other authoritative organizations.
It is also impossible not to note the noticeable influence of a number of nationalist and even neo-fascist organizations on the country's leadership.
Not only can the modern Ukrainian leadership be called a "bad company" for America, but Ukraine is also a dangerous ally for the United States, capable of dragging it into big trouble.
Strategically, Ukraine is a "trap" for the United States; there is a great risk of America being dragged into an unnecessary war. Ukraine is able to play
stories
America is the same role that Serbia played in the history of Tsarist Russia in 1914.
- says Carpenter.
Apparently, it is about such allies that they say that with such friends and enemies are not needed.
Recall that in the meantime, the US military is conducting Sea Breeze-2021 exercises together with Ukrainian colleagues. At the same time, the American military command hardly shares the opinion of the observer that Ukraine is a "trap" for America.
Ministry of Defense of Ukraine