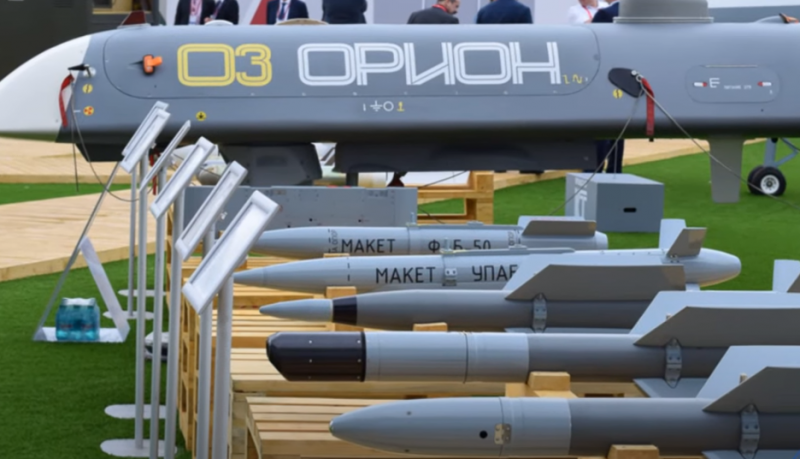 Russian unmanned aerial vehicle "Orion-E" in the shock version went to the world
weapons
market. Russia offers foreign customers an export version of the UAV.
Russia has begun promoting the Orion-E UAV to the international market, and there are already orders for the drone. What is it about the strike version of the drone, and not the reconnaissance, which is also exported. According to a source in the defense industry complex, the strike Orion-E has a "universal armament complex", which includes unguided and corrected aerial bombs, as well as various guided missiles.
To date, according to the source, there are several applications for a new Russian drone, deliveries of drones are planned for the end of this - the beginning of next year. At the same time, it is emphasized that Orion-E is superior to foreign counterparts, including the widely advertised Turkish Bayraktar, in terms of the set of indicators "price - quality - board intellectualization".
It is expected that in terms of the totality of indicators (...) "Orion-E" will be one of the best offers on the market and will become "killers" of such competitors as the Turkish "Bayraktar"
- leads
RIA News
source words in the defense industry.
Orion was created by the Kronstadt company within the framework of the Inokhodets development project under a contract with the Ministry of Defense. The UAV is capable of staying in the air at maximum load for up to 24 hours. Flight altitude - 7,5 thousand meters. The drone has a maximum payload of 450 kg and is capable of carrying four missiles on board.