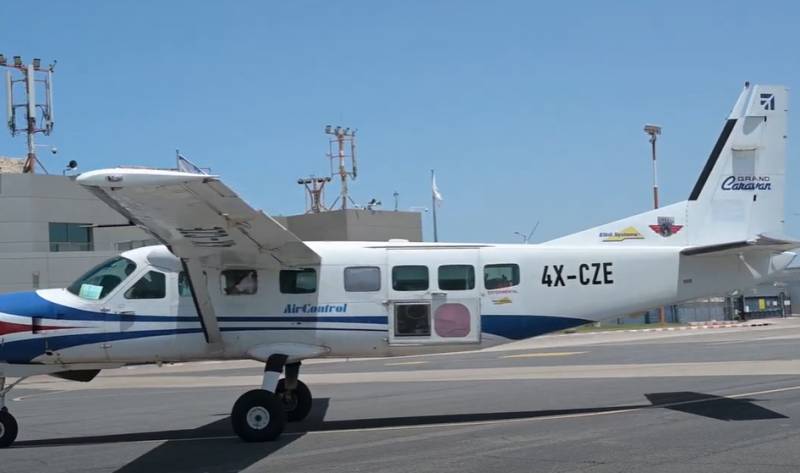 An aircraft-based combat laser system was tested in Israel. Israeli media reports indicate that a combat laser was installed aboard a Cessna 208B "Grand Caravan" light single-engine aircraft (numbered 4X CZE). This is an American-designed aircraft that is used in various modifications, including a cargo-passenger one. In several countries around the world, including the United States and Brazil, these light aircraft are used for military purposes, for example, as light attack aircraft.
Israel decided to use the Cessna 208B as a platform for testing a promising
weapons
... We opted for a turboprop aircraft due to the fact that its speed parameters seemed to the developers of combat laser weapons suitable for the use of laser weapons.
A drone was used as a target, which was launched from a special catapult. The UAV was moving over the sea, where it was discovered with the aim of the subsequent use of a combat laser installation on it.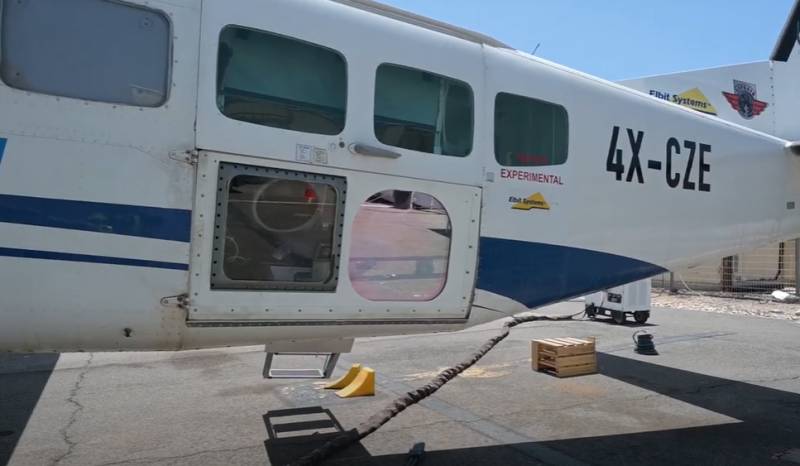 The tests were successful.
In the presented video, you can see how the laser beam affects the drone for a certain time, as a result of which the target is hit. The drone comes into uncontrolled rotation and falls at high speed into the sea.
In the control center, the result of the use of the combat laser was greeted with applause. At the same time, it is not noted how long the laser beam affected the drone, so that it ended up being shot down.