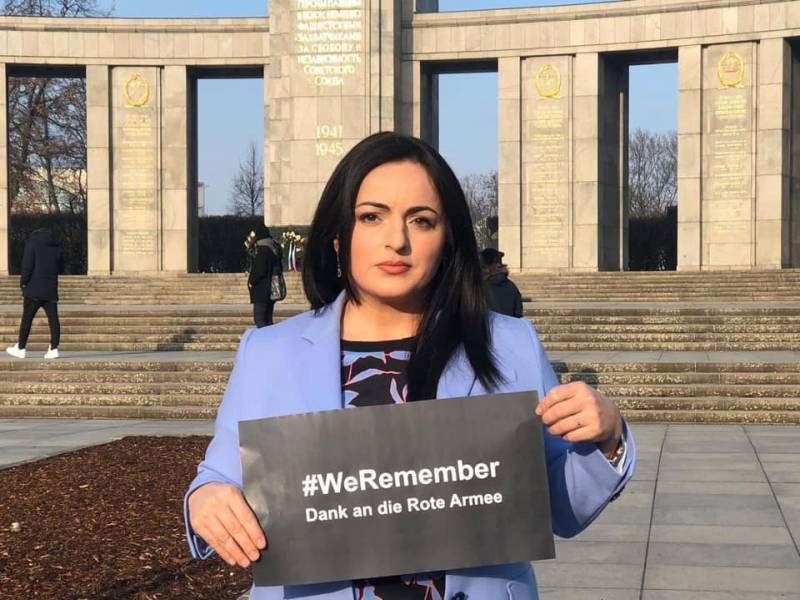 Member of the Bundestag with gratitude to the Red Army
The German media are discussing the statement of Sevim Dagdelen, representing the Die Linke ("Left") party in the Bundestag. A member of the Foreign Affairs Committee of the German Parliament accused the current German government of "preparing for a war against Russia."
Sevim Dagdelen points out that Germany is more and more actively involved in exercises on the eastern borders of NATO, deploying its contingents in Poland and the Baltic states - in the immediate vicinity of the borders of Russia. According to the opposition German politician, in such a situation it is quite possible to understand the concern that Moscow shows when NATO exercises are held several dozen kilometers from the Russian borders.
Sevim Dagdelen in an interview with the German press:
The Defender of Europe 2021 military exercise near Russia's western borders can be seen as moral mobilization and preparation for a major war. Otherwise, what is the purpose of these exercises more and more often being carried out at the Russian borders?
Dagdelen criticized NATO's position, which continues to view Russia as an enemy. The same policy, in her opinion, is practiced by some of the politicians in the current composition of the German federal government.
Dagdelen cites a statement by German Defense Minister Annegret Kramp-Karrenbauer, where he said that Germany is going to fight for democracy "shoulder to shoulder with the Americans, since in Europe the enemy is Russia, and in the Indo-Pacific region - China." This statement was made during a visit to one of the US Navy warships on the island of Guam.
Sevim Dagdelen noted that the minister allows inappropriate statements, since one cannot be considered an opponent of the one with whom trade is estimated in total at more than a third of a trillion euros.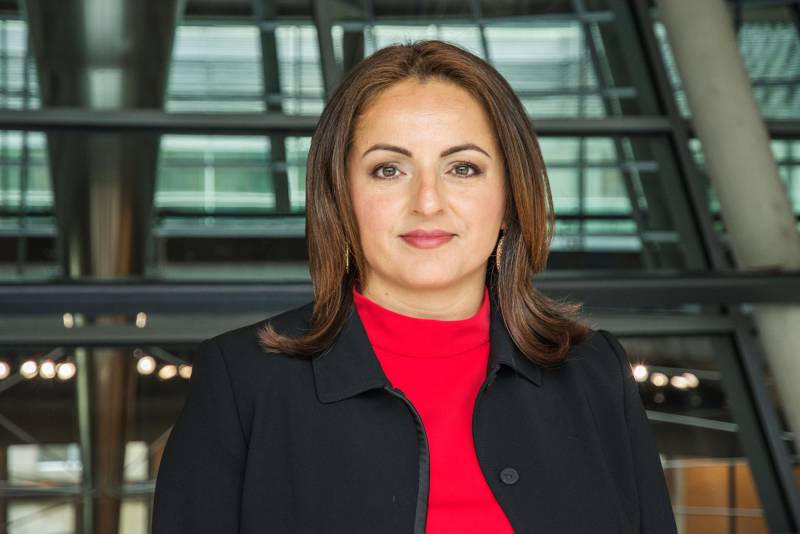 The MP noted that in Berlin for some reason they do not fight for democracy at home and forget that there are countries that violate international law among NATO countries. An ethnic Turkish woman cited Turkey as an example, which, under Erdogan, she believes, violates the principles of freedom and democracy.
Sevim Dagdelen on Facebook:
There can be only one lesson from the terrible barbarity of war with its robbery and devastation: friendship with Russia and other former Soviet republics should become a component of German politics. Instead, German-Russian relations have reached a low point. Hardly a day goes by without new sanctions against Russia. And this, of course, is an unlearned lesson in the terrible barbarity of the war against the Soviet Union, which was unleashed 80 years ago.
Sevim Dagdelen thanked the soldiers of the Red Army for the liberation of Europe from Nazism.