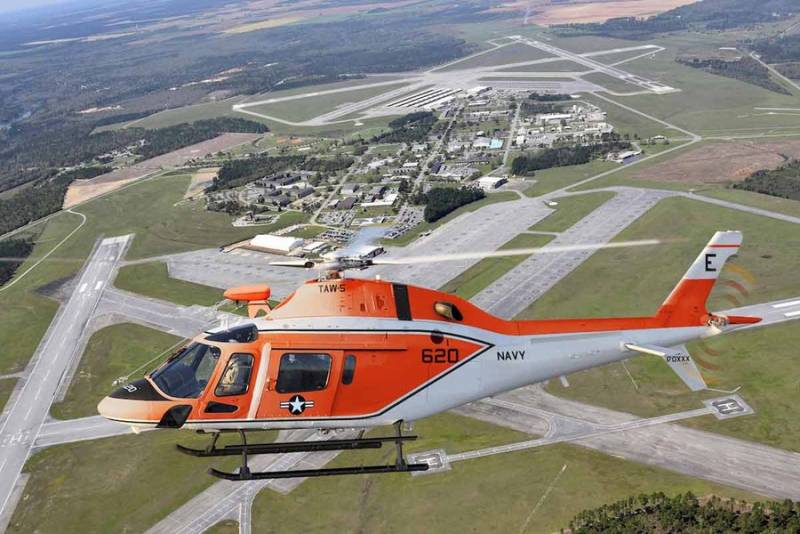 The US Navy received the first TH-73A trainer helicopter. The handover ceremony for the rotorcraft took place at the AgustaWestland Philadelphia Corporation in Philadelphia. Reported by the Leonardo group.
The US Navy chose the Leonardo AW119Kx helicopter manufactured by AgustaWestland Philadelphia Corporation (the American branch of the former Italian company AgustaWestland, now the Leonardo Helicopter division of the Leonardo company) as a training helicopter under the American name TH-73A. These helicopters are to replace the Bell TH-1985B / C Sea Ranger, which has been used since 57 as a training helicopter, a military training modification of the well-known Bell 206B-3 light helicopter.
In total, under the first contract, signed on January 13, 2020, the US Navy is to receive 32 light TH-73A trainer helicopters. All cars must be delivered by the end of October 2021.
In total, the US Navy plans to acquire 130 TN-73A helicopters as part of a program to upgrade the fleet of training helicopters. Contracts for the next 98 cars are planned to be issued from 2022 to 2024 financial years. Helicopters will be armed with three training squadrons of the 5th training aviation wing of the sea
aviation
U.S. Navy at Whiting Field, Florida. Helicopters will also receive a Helicopter Instructor Training Unit (HITU).
The helicopter has a maximum take-off weight of 2850 kg and is equipped with one Pratt & Whitney Canada PT6B-37A turboshaft engine with a takeoff power of about 1000 hp.