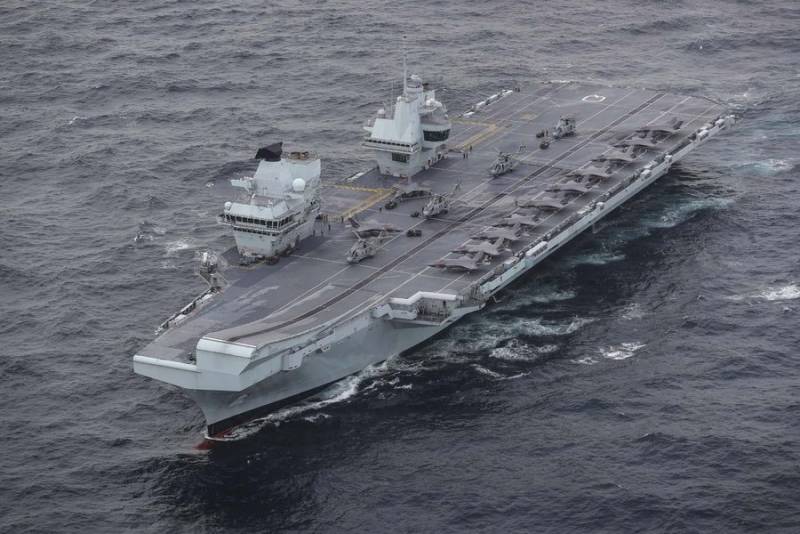 The British military was alerted by the flights of Russian aircraft over the aircraft carrier HMS Queen Elizabeth located in the Mediterranean Sea. In addition, Russian warships and a submarine were spotted nearby.
The British edition of The Telegraph, referring to the statement of the commander of the air group of the ship, James Blackmore, writes that the crew of the aircraft carrier observed the flights of Russian fighters near the ship for three days. It is not reported which aircraft the British saw, but the publication confirms that they were MiG and Su aircraft. In some cases, F-35s and Russian fighters approached for visual contact.
In addition, while off Cyprus, the carrier's escort group "discovered" the Russian frigate Admiral Grigorovich, as well as one or two Russian submarines. According to the British version, the Russians are watching the F-35 fighters, trying to understand how they operate. At the same time, it is emphasized that although the situation is "tense", the Royal Navy will continue to "demonstrate its capabilities."
It's like playing cat and mouse. This is the first time we use F-35 fighters in the Mediterranean, and of course, the Russians want to see them, at the ships, they want to understand how we operate.
- quotes the edition of the words of Blackmore.
The British aircraft carrier, together with its AUG, went to the coast of China in May to demonstrate the capabilities of the Royal
fleet
UK. Before that, he entered the Mediterranean Sea, where, as previously reported, he was to take part in the operation of the Western coalition against the terrorist "Islamic State" * (prohibited in Russia). Part of the carrier group is located together with the aircraft carrier, and part entered the Black Sea, to provide "free navigation". In the same place, over the Black Sea, several F-35Bs from the British AUG carrier group carried out flights.