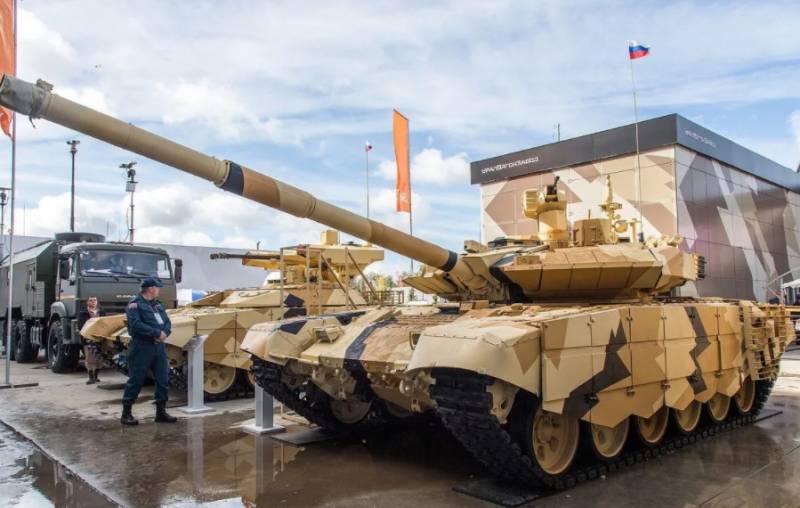 Russia will present a wide range of weapons and equipment, including new items, at the MILEX-2021 international exhibition of arms and military equipment, which will be held in Minsk from 23 to 26 June.
They shared their plans with the press service of Uralvagonzavod (UVZ) and Technodinamika. Thus, UVZ will present modern
Tanks
and armored vehicles based on them. The holding will present new parachutes and the latest ammunition.
Spectators who have visited the exhibition can get acquainted with the T-90S, T-90MS, T-72B3 tanks and, of course, the T-14 Armata. In addition, UVZ will show the Terminator BMPT tank support combat vehicle, a universal armored engineering vehicle (UBIM) and other promising armored vehicles.
These vehicles have proven themselves with high combat and operational characteristics, exceptional reliability and minimal maintenance requirements during operation.
- said in a statement.
The show of tanks will be complemented by new 125-mm ammunition for a tank gun produced by Technodinamika. The holding will present a new generation of artillery ammunition - the 3VBM23 (Lead-2) high-power tank round and the Mango-M experimental model - the upgraded 3VBM17 round (Mango).
New artillery shells of 30-mm caliber with a plastic master, ammunition for MLRS, anti-radar and jamming cartridges will also be demonstrated.
Separately, the holding will present a line of parachutes, including special-purpose ones.