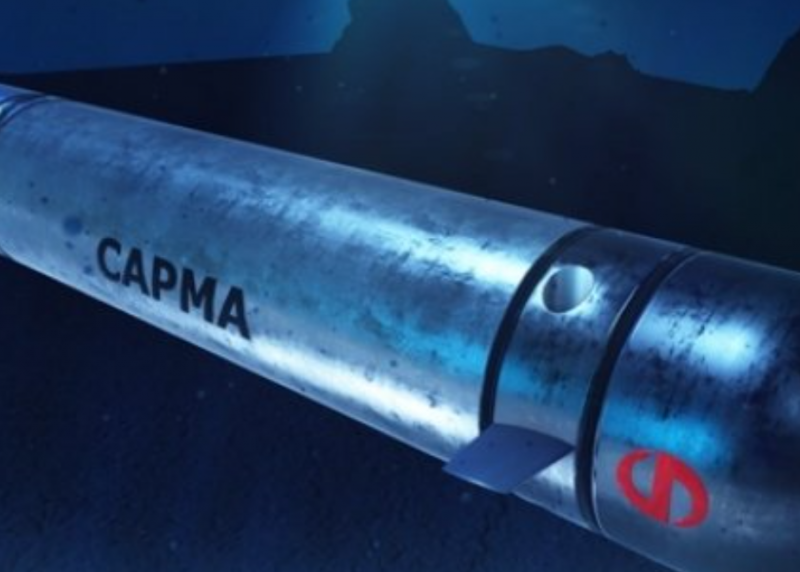 CDB "Lazurit" has developed the newest marine UAV "Sarma", the layout of which will be demonstrated for the first time at the international industrial exhibition INNOPROM-2021 in Yekaterinburg. This was reported by the press service of the Almaz-Antey concern.
The autonomous underwater unmanned vehicle "Sarma" is designed to perform various works under water. According to the developers, it is equipped with high-precision navigation equipment, a communication system, and a wide range of tools. The drone can be under water for a long time, thanks to its modular design, it is able to transport cargo, search and solve numerous other tasks.
For the first time, the development of the Sarma marine drone became known in 2018. The development was carried out by the Lazurit Central Design Bureau and the Advanced Research Fund (FPI). It was stated that the developers plan to create three demonstrators that will be tested in various conditions, ranging from the Black Sea to the Barents Sea. The main tests of the device are scheduled for 2022-2023 on the Northern Sea Route, the device will have to pass under the ice along the entire Northern Sea Route. The declared distance of the planned crossing is 10 thousand km.
Note that the drone is based on a non-nuclear power plant. As Viktor Litvinenko, head of the FPI project group, said in 2018:
(...) Such devices will ensure the safety of navigation along the Northern Sea Route and solve other tasks, including seismic exploration. This is a very difficult project. You need to walk such a huge distance without errors, and without surfacing, without communication with space satellites or the outside world, relying on your own navigation
What stage of development is currently not reported to us.