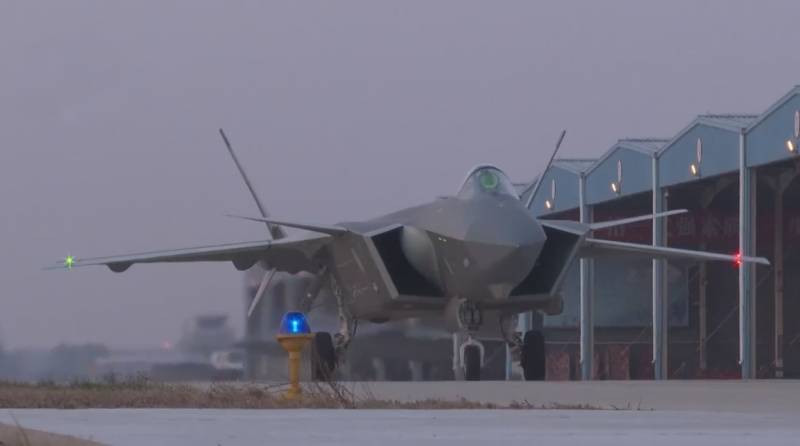 Despite reports of deficiencies in the Chinese WS-10 propulsion system, the combat
aviation
The PLA is gradually re-equipping with the latest J-20 stealth fighters, equipped with proprietary engines.
On June 18, the Vanguard air group made its debut in the J-20, according to the Global Times. This is the second PLA unit to add J-20 aircraft to its fleet (the Wang Hai air group has been using them since 2019). They now serve in Avangard alongside the J-16 and J-10 fighters.
My unit now flies the most advanced domestic fighters, and we will train hard to hone our confidence and determination to fight and win.
- stated Shi Yunjian, pilot of J-20.
Chinese WS-10 engines use nozzles that do not provide thrust vector control. It is assumed that in the future, the J-20 will receive this ability, which is expected to increase the maneuverability and stealth of the aircraft. According to Chinese military expert Fu Qianshao, two-dimensional nozzles have a lower radar and infrared signature than their three-dimensional counterparts.
The J-20 fighter, which made its first flight in 2011, was adopted by the PLA in 2017.
Earlier, China announced that it had overcome problems with aircraft engines. The reports stated that the technology of fullerene nanofilms has been implemented. Then it turned out that the use of these nanofilms leads to an overconsumption of fuel by at least 20 percent.