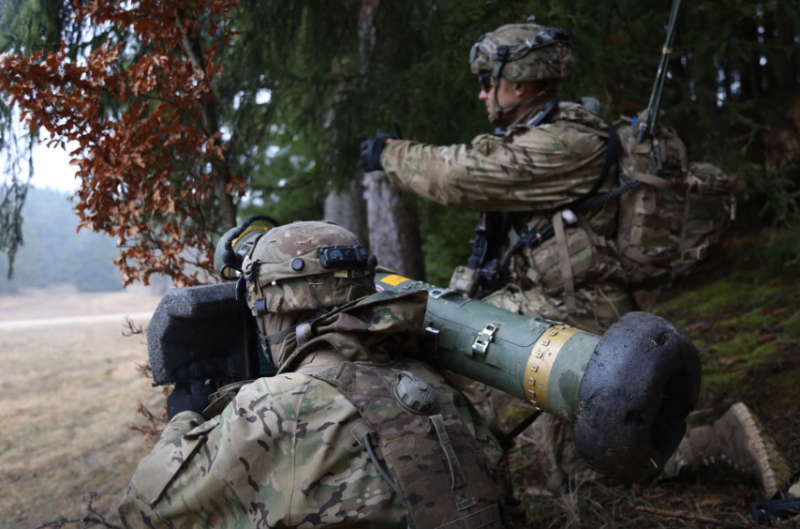 Anti-tank missile systems FGM-148F Javelin, received by the Polish army, will be deployed in the east of the country. The corresponding decision was taken by the Ministry of National Defense of the republic, said the head of the Polish military department Mariusz Blaszczak.
The decision to place American anti-tank systems in the east of the country is connected, first of all, with the containment of the "probable aggressor", the Polish Ministry of Defense said. ATGM FGM-148F Javelin will use the troops of the territorial defense stationed on the "eastern flank of the defense."
According to the minister, demonstration exercises on the use of Javelin anti-tank systems by the territorial defense forces were held at the Kiev training ground near Torun and were recognized as successful.
Poland's purchase of American ATGMs became known last spring, when Warsaw approached Washington with a request for the supply of 180 Javelin anti-tank guided missiles and 79 launchers. In addition, Poland requested the supply of basic training simulators (BST), missile simulations (Missile Simulation Rounds), battery cooling units (BCU), tools, modified maintenance accessories. The agreement also includes training for ATGM operators, technical support, delivery of complexes, etc.
The delivery of the complexes should take place before the end of this year. The Pentagon has already said that this delivery is in the interests of the foreign policy and national security of the United States and will increase the level of combat capability of a NATO partner in Eastern Europe.