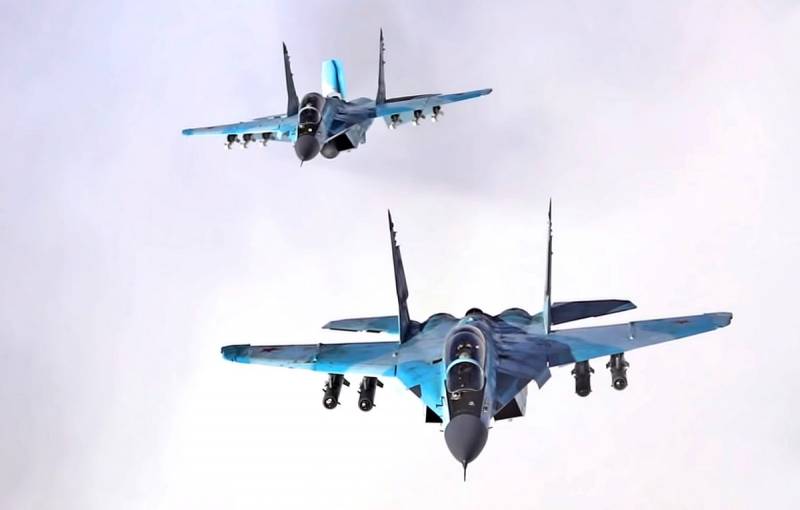 The MiG-35 fighter is completing state tests. After their completion, the developer hopes to obtain permission to start serial production of aircraft for the needs of the Russian Ministry of Defense, which announced its intention to acquire 24 units by 2027.
These aircraft are lighter and cheaper to operate than heavy aircraft of the Su-27 family [...] These aircraft [Su fighters] are too expensive for many tasks.
- indicated in Defense24.
As explained, the Russian Aerospace Forces are currently armed with 267 MiG-29s, plus 22 shipborne vehicles.
They are in poor technical condition and do not occur, for example, in incidents with aircraft from NATO or other countries. In such cases, there are always Su-27 family cars.
- noted in the Polish press.
The publication claims that 2008 was a fatal year for the Russian MiG-29: at the end of the year, a series of disasters followed, after which a fleet of several hundred vehicles was completely on the ground. As indicated in the publication, during the "debriefing" it turned out that 70% of the MiG-29 have technical problems due to age and improper operation. In February 2009, flights were resumed, but many of the aircraft were decommissioned.
Since then, work has been carried out on the modernization and overhaul of these aircraft. In total, 16 new MiG-29SMTs were purchased, the fleet of which was replenished with 35 MiG-29SMT / UBTs due to a thwarted deal with Algeria.
Therefore, it seems expedient for the Air Force to switch to another middle class fighter. However, it is not known whether the upcoming costs will allow replacing the MiG-29 with the MiG-35 in a 1: 1 ratio. Do not overlook the beginning of work on the creation of a light, probably single-engine fighter.
- noted in Defense24, pointing out that the state of the Russian Mi-29s does not allow them to meet NATO aircraft and participate in their interceptions.