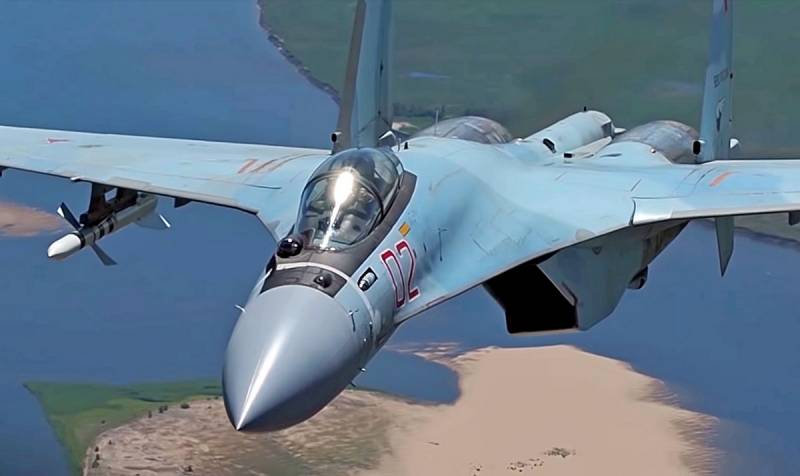 Estonia has once again accused Russia of violating airspace. This was reported by the press service of the main headquarters of the Estonian Self-Defense Forces.
According to the Estonian military, on June 15, 2021, two Russian Su-35 fighters entered Estonian airspace in the area of ​​Hiiumaa without permission, stayed there for less than a minute, and then left it. At the same time, both fighters flew with turned off transponders, had no connection with Estonian air traffic controllers and did not provide flight plans.
On this fact, the Estonian Foreign Ministry dashed another note, summoned the Charge d'Affaires of the Russian Federation to the carpet and handed him a protest, stating that this is the fourth outrageous case of violation of Estonian airspace by Russian aircraft since the beginning of the year.
The Ministry of Defense was not surprised by the declared protest of Estonia and has traditionally stated that there was no violation of the airspace by Russian Su-35 fighters during the flight over the Baltic Sea. According to objective control data, the fighters followed the established route over neutral waters.
Note that Estonia writes notes of protest for any case of "violation" of its borders, even if the plane "touches the wing" of the border. The bulk of the "violations" concern the Vayndloo island with an area of ​​only 0,062 km2, on which, in addition to an automatic beacon, there is a tower with a radar of the Estonian border service, which detects all aircraft flying by.