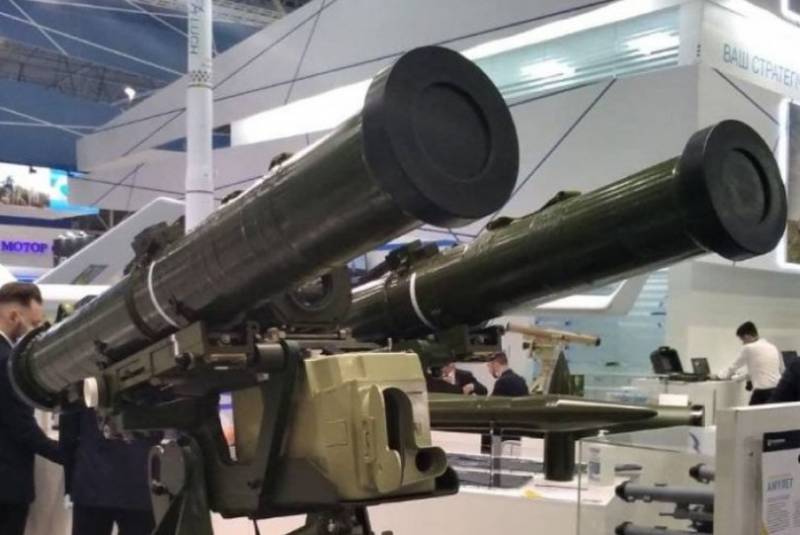 The second day of the exhibition "
Weapon
and Security - 2021 ", where defense industry enterprises demonstrate their products. The State Kiev Design Bureau (GKKB) "Luch" (Ukraine) for the first time presented at the exhibition the missile system "Amulet" for new anti-tank missiles. It is adapted for the use of both the RK-2S missiles and the latest, as they say in Ukraine itself, RK-2M.
The newest anti-tank missile RK-2M is distinguished by a longer firing range (5100 meters versus 5 thousand in the RK-2S), a large caliber (152 mm versus 130) and increased armor penetration - at least 1000 mm when using a tandem cumulative warhead with armor penetration with reactive armor ... In RK-2S, the latter figure is 800 mm.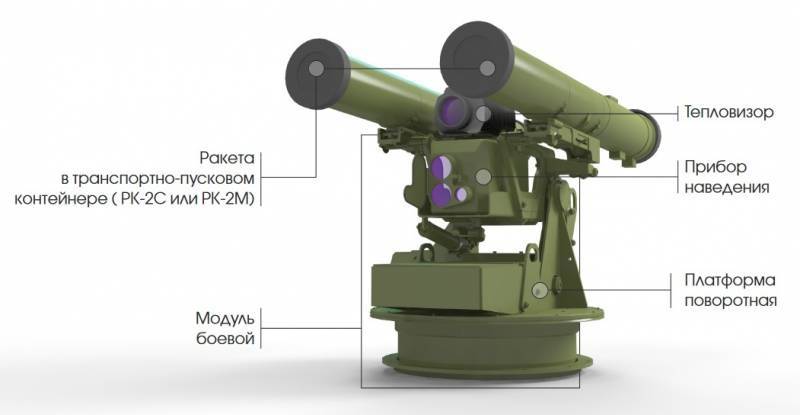 Also "Luch" presented combat modules for arming boats of the Navy and the Maritime Guard of Ukraine. This is a complex of guided naval missile weapons "Barrier-VK", designed to destroy ships, ground armored targets and helicopters with RK-2V missiles. It is capable of detecting objects at a distance of 12 kilometers and has a range of seven kilometers. The guidance system operates on a laser beam with target tracking in automatic mode.