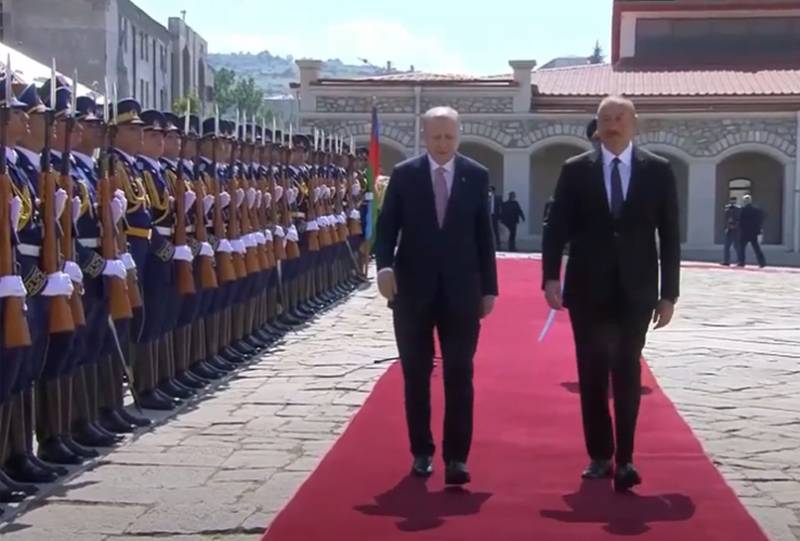 It became known about the visit of the Turkish President to Nagorno-Karabakh. Erdogan, after participating in the NATO summit, decided to visit the territories that came under the control of Baku after the hostilities last autumn. Let us recall that as a result of the final agreements, several regions "around" the self-proclaimed Nagorno-Karabakh Republic (Artsakh) came under the control of Azerbaijan. Previously, these areas were controlled by the troops of Artsakh.
Recep Tayyip Erdogan is making a visit to Nagorno-Karabakh together with his Azerbaijani counterpart. Erdogan and Aliyev arrived in the city of Shusha. There, the leaders of the two countries saw the main sights. Ilham Aliyev told his Turkish colleague about the fighting for the city, which eventually came under Azerbaijani control.
Attention is drawn to the statement of the official representative of the Turkish President Ibrahim Kalyn. According to him, the Turkish President "is heading to the ancient cultural capital of Azerbaijan."
Kalyn:
This visit underlines the victory that was won in Karabakh. Our interaction with Azerbaijan will be even deeper and stronger.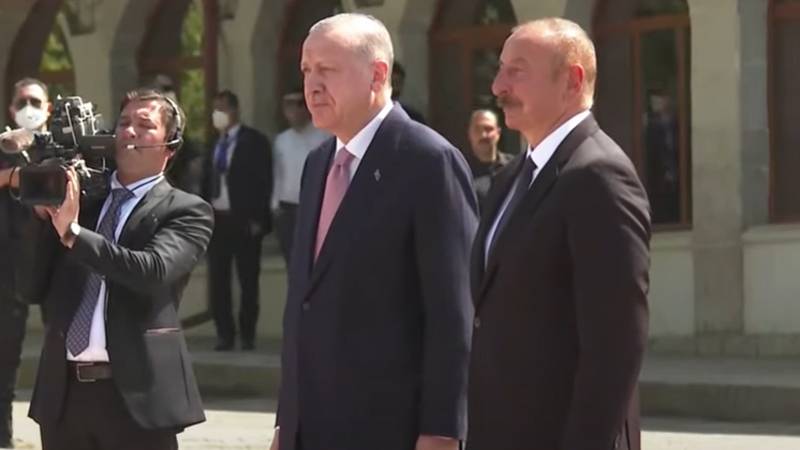 Erdogan's visit to Azerbaijan will last two days. It is expected that tomorrow (June 16), the Turkish President in Baku may attend the Turkey-Wales football match, which will be held within the framework of the European Championship.
Erdogan's visit to Karabakh caused an extremely negative reaction in Armenia, where they continue to indicate that Turkish special forces acted on the side of the Azerbaijani army during the 2020 war. Turkey does not confirm this information.