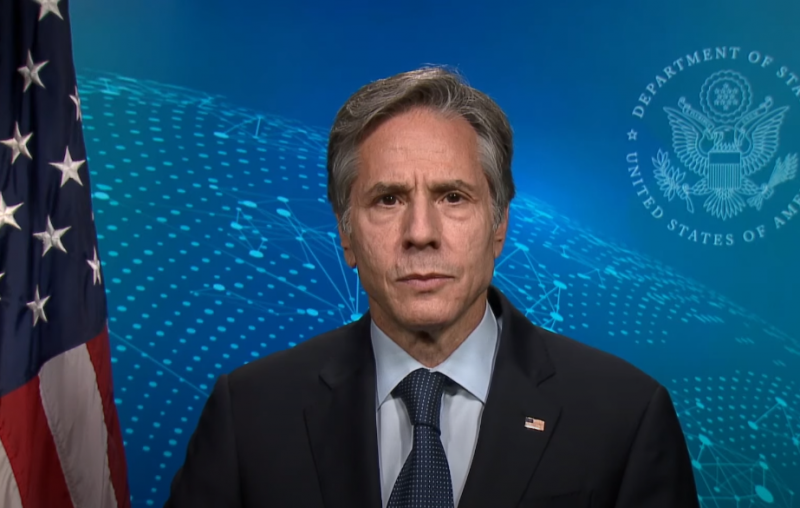 The United States joined in congratulating Russians on Russia Day. The head of the State Department, Anthony Blinken, spoke on behalf of the United States and did not fail to recall Washington's desire to establish "stable bilateral relations" with Moscow. The corresponding statement was released by the US State Department.
The US Secretary of State congratulated the Russians on the Day of Russia. In his congratulations, he noted the US desire for a more constructive relationship with the Russian government and pledged to "firmly support" the Russian people in their efforts to work with the international community.
On behalf of the Government of the United States of America, I congratulate the citizens of Russia on the celebration of the Day of Russia
- he said.
On June 12, 1991, Blinken called Russia's "significant first step" towards "open, free and democratic" elections, and the Declaration of State Sovereignty was an important document confirming Russia's democratic path.
This important document recognized the democratic aspirations and sovereignty of the peoples of Russia and guaranteed their rights and equal protection under the rule of law, as well as the right to life and dignity, honoring their centuries-old
history
, culture and traditions
- the text of the congratulation says.
Meanwhile, relations between the two countries are at a "low point" and no changes are expected in the near future. Russian President Vladimir Putin, commenting on the upcoming meeting with Biden, said that changes in US foreign policy could not be expected.