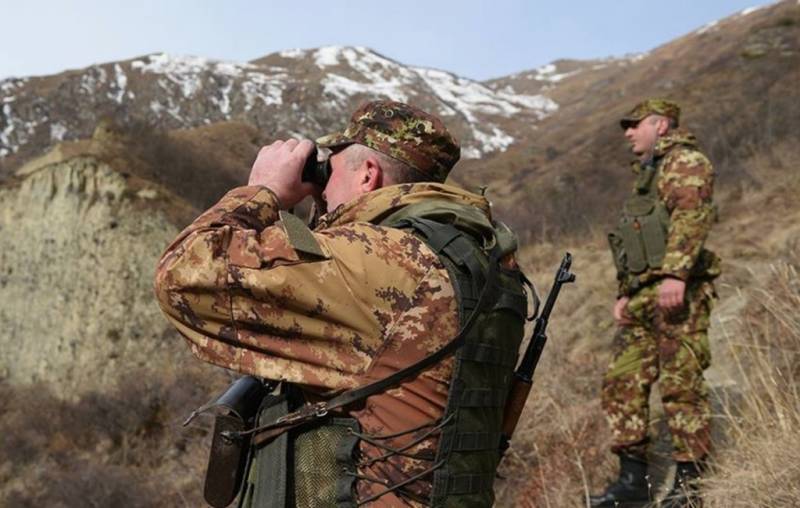 A Georgian border guard was wounded on the Georgian-Azerbaijani border. Local mass media report that the incident took place at the Lagodekhi customs checkpoint.
According to the disseminated information, the head of the operational service of the Lagodekhi border police department Ilo Maisashvili was wounded. According to the official version, he was injured while on duty due to careless handling of the official
weapons
.
The Georgian border service claims that a loaded Maisashvili machine gun fell to the ground for an unknown reason, after which an accidental shot occurred. The head of the department received a leg wound, with which he was taken to the nearest hospital. It is said that the wound is minor and Maisashvili will be discharged in the near future.
On the fact of the injury received, a criminal case was initiated under Article 124 of the Criminal Code of Georgia "Inflicting less serious or serious harm to health by negligence." Under this article, the Georgian border guard, or whoever actually fired there, faces a fine or correctional labor for up to two years.
To date, the border between the two states is closed by Azerbaijan due to the coronavirus pandemic, with the exception of cargo transportation. Baku may open its land border with Georgia on June 15. Tbilisi opened the border on June 1.