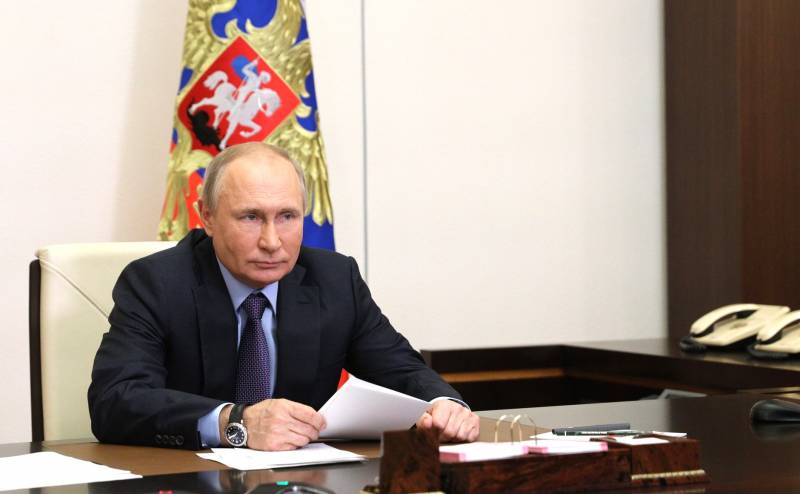 For the first time in several years, the President of Russia gave a long interview to American journalists. This is due to the preparations for the meeting with US President Joe Biden, which will be held in Switzerland on June 16. The journalists of the NBC TV channel were interested in a wide range of questions, among which there was a question dedicated to Biden's famous statement about Putin.
Recall that in his first interview after being elected to the presidency, Joe Biden "mumbled" in the affirmative, answering a journalist's question about whether he considers Vladimir Putin a "killer".
American journalists asked the Russian president how worried he was about the fact that Biden made such a statement addressed to him. The Russian president said that he was not at all worried about various labels, adding that he "always acted in the interests of the Russian people and the Russian state."
Putin added that statements addressed to him, including scandalous ones, have not surprised him for a long time, and that he is used to "all kinds of attacks from all angles, under different pretexts and different levels of rage."
At the same time, the Russian leader noted that Biden's statement was probably dictated by the influence of Hollywood, noting that for the United States this kind of rhetoric has already become the norm, but on the whole it cannot be called normal. In an interview with US journalists, Putin pointed out that such statements about the Kremlin's alleged guilt in the deaths of individuals resemble "indigestion, verbal indigestion" (in Russian there is a much shorter and more succinct definition of this, which the president, for obvious reasons , did not use - approx. "VO").
In an interview, Putin expressed the hope that Biden's "career politician" would not have "impulsive steps."
On the American channel, the full version of the interview with Vladimir Putin is due out on June 14.